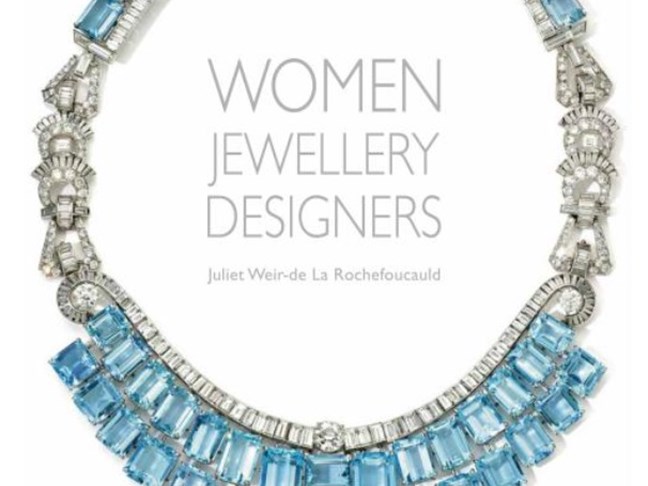 This book, focusing on women jewellery designers of the 20th century, is an attractive addition to a recent flurry of books on jewellery. It begins with an introduction and a short word on the Arts and Crafts movement, before splitting into three chronological sections: the first explores the work of female designers between the wars; the second focuses on designers working from 1945 until the late 1980s; and the third illustrates the diversity of contemporary jewellery design.
The 49 included are all experts in their field, but their inclusion is the choice of the author, and her taste, exquisite as it is, essentially determines the content of the book. The jewellery included is almost all at the luxury end of the market, and (with a few exceptions) made from precious metals and numerous gemstones.
This is not a book for those interested in the paperclip necklaces of Anni Albers, or the Perspex multiples of Susanna Heron, but it does highlight the ingenuity and playfulness of designers working in luxurious materials. The work of well-known designers such as Coco Chanel and Suzanne Belperron, and the lesser-known such as Elizabeth Treskow and Juliette Moutard, is included. The strength of this book lies in its internationalism. Although not encyclopaedic, it highlights the huge impact that women have made on this art form throughout the 20th century.
Women Jewellery Designers
Juliet Weir-de La Rochefoucauld ACC Art Books, 2017, £60 hb, slipcased.
Condensed from a review by Helen Ritchie in DAS Newsletter No. 112