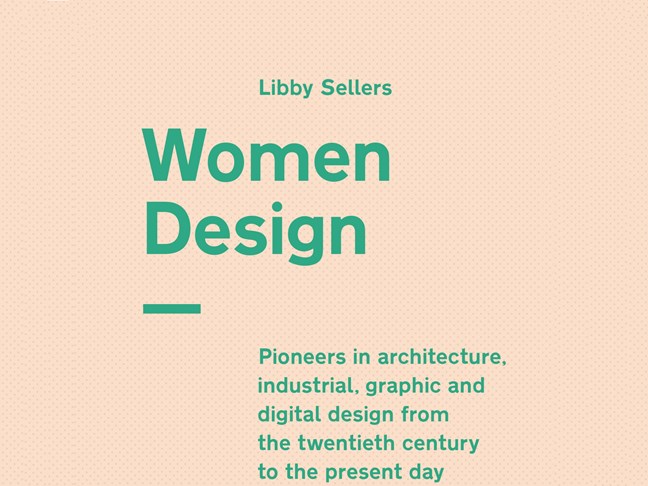 Women Design: Pioneers in architecture, industrial, graphic and digital design from the twentieth century to the present day
In this nicely designed book, design historian Libby Sellers seeks to 'reinsert the enduring influence of women's contribution [to design] into mainstream consciousness.' She argues that this matters because, despite contemporary hopes for a 'gender neutral profession', it is vital to understand the historically gendered nature of design practice if we are to progress. This idea, and her study's place within a longer tradition of exploring the relationship between women and design cultures, is explored in an introductory essay.
The major part of the book outlines the careers of designers from a variety of disciplines (as the title signals), who range from reasonably familiar figures such as Denise Scott Brown, Eileen Gray and Ray Eames to contemporary practitioners including Hella Jongerius, Kazuo Sejima and Nathalie du Pasqualier. She says that the book is written in the hope that by documenting the stories of women designers' lives it will 'have the power to incite thought, inspire action and engage meaningful conversations…outside the pages of this book' in current and future practitioners.
How realistic a hope this is remains a matter for speculation. Similar books have been produced in the past and the proportion of women in design professions as a whole remains at 22% (Sellers gives this figure). Nevertheless, it is better that such books exist than not, as they do at least make visible the many ways women have created our designed environments and show they have been doing it for really rather a long time. The essays are readable and informative and the choice of Margaret
Calvert's 'Transport' font for the book is a deft touch, as is the design of the end papers that translates that 22% versus 78% figure into visual form.
Women Design: Pioneers in architecture, industrial, graphic and digital design from the twentieth century to the present day
Libby Sellers, ed. Frances Lincoln, 2018, £20 hb
Condensed from a review by Dr Elizabeth Darling in DAS Newsletter No. 115