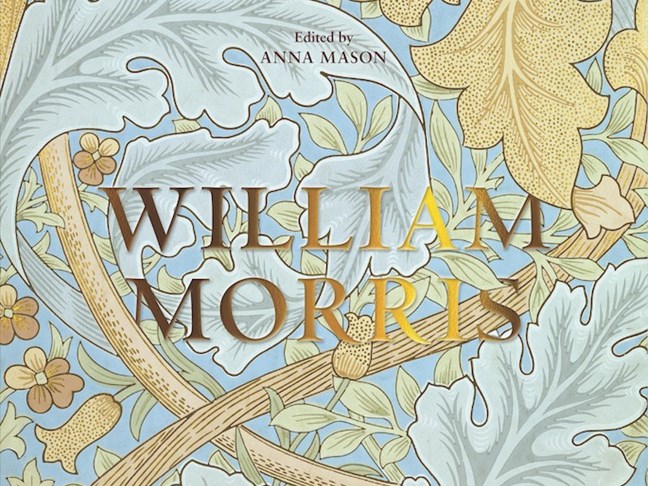 William Morris's creativity in the decorative arts was celebrated in the V&A's 1996 exhibition, showcasing his activities as painter, stained-glass artist, interior decorator, furniture designer, inventor of patterns for wallpapers and textiles, calligrapher and printer of fine books. He attracted many admirers as a business entrepreneur, socialist agitator and buildings conservationist, and 125 years after his death he remains a household name.
Accompanying the 1996 show was a comprehensive catalogue. This new book is an enlarged version incorporating more recent research, such as discoveries made at Red House, reappraisals of the women artists' contributions to Morris & Company and the role of clients. The original authors have updated many of the chapters. Several have been revised by the editor, who has also contributed a lucid introduction, and a few replace the older texts.
This book is a curious publishing phenomenon in that it is no longer a record of a real event but, in being updated to include newly available items such as the early painted chairs now in Delaware Art Museum, has become an imaginary exhibition on paper of Morris's artistic work as understood today. Many of the images come from the V&A itself but important works from elsewhere are included, so it is not a traditional collection catalogue.
It is a sumptuous volume with a beautiful cover and endpapers, clear layout, improved colour printing and 48 extra pages. With 100 more illustrations, changes in format and significantly different text compared to the original, it well deserves bookshelf space.
William Morris
Anna Mason (ed.), Thames & Hudson, 2021, £50 hb
Condensed from a review by Annette Carruthers in DAS Newsletter No. 125