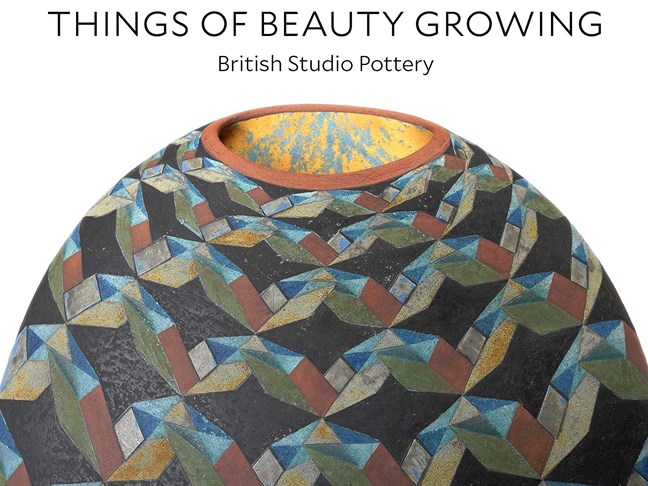 Combining sumptuous photography with scholarly essays, this book is a heavyweight in more than one sense. As one might expect of a collaboration between the Yale Centre for British Art and the University of Cambridge's Fitzwilliam Museum, it moves far beyond the standard exhibition catalogue.
The exhibition it accompanies, which opens in the UK in March 2018, took its title from a poetic Michael Cardew quote about 'things of beauty' materialising at the hands of a potter who is in tune with his or her medium and instincts. The photographs that dominate the book suggest the potters included in the show achieved this feat, while the essays that precede them demand our attention too, providing differing perspectives on this model of making.
Drawn from major museums and private collections, the 'canon of vessels' is captured in glorious detail. Spread across some 246 pages the pots – everything from a celebrated Korean moon jar to Clare Twomey's Made in China – are given space to breathe and followed up with insightful biographies of key figures.
Things of Beauty Growing: British Studio Pottery
Glenn Adamson, Martina Droth & Simon Olding (eds) Yale University Press, 2017, £55 hb
Condensed from a review by Laura Breen in DAS Newsletter No. 112