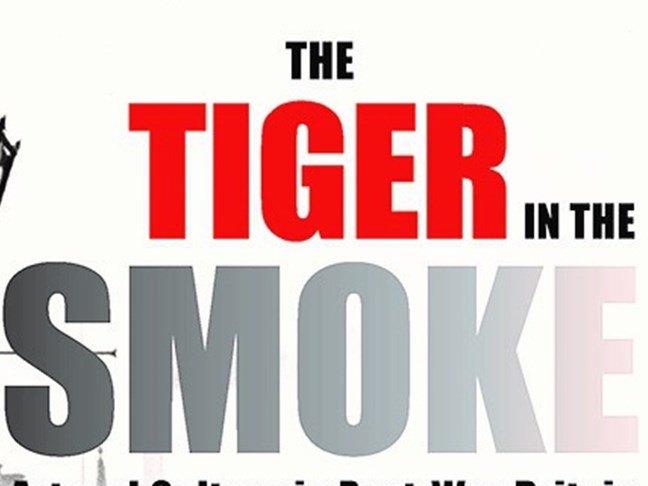 This study of post-war British culture and art surveys a wide range of visual media and selects key moments in the 1950s for in-depth investigation. The work is divided into three parts – 'The Grain of the 1950s', 'The Question of Colour' and 'Kitchen Sinks and Other Domestic Dramas'. Colour emerges as the unifying element, with each section given its own introductory colour – black, red and, finally, yellow.
Many of the main tropes of the 1950s are considered: the fogs and bomb sites, the drabness pervading everyday life, film noir and black and white photography. Splashes of colour are then introduced, highlighted by dramatic film posters, in film itself ('technicolour') and in magazine advertisements.
Each theme is explored with remarkable lucidity. In an impressive chapter Nead analyses the Festival of Britain, 'an oasis in the smoky Victorian city'. She draws out one moment in the promotional film where a well-dressed black visitor fleetingly appears to reference the 'invisibility of race'. The Festival colour was citrus yellow, which dominates in the 'quirky' exhibition at the Whitechapel Art Gallery – Black Eyes & Lemonade. She explains how this display held widely 'divergent beliefs regarding culture and society'.
Another Whitechapel exhibition sets off the third section. Bill and Betty; or Setting up Home was 'didactic and practical', encouraging visitors to try out the exhibits and compare prices of eight domestic interiors. The final chapter is a tour de force analysing the 'dressing gown' as a sign of the national past, in contrast to the modernity of 'the housecoat'. This book is highly recommended to anyone interested in learning more about the culture of 1950s' Britain.
The Tiger in the Smoke: Art and Culture in Post-War Britain
Lynda Nead, Yale University Press, 2017, £35 hb
Condensed from a review by Alex Werner in DAS Newsletter No. 114