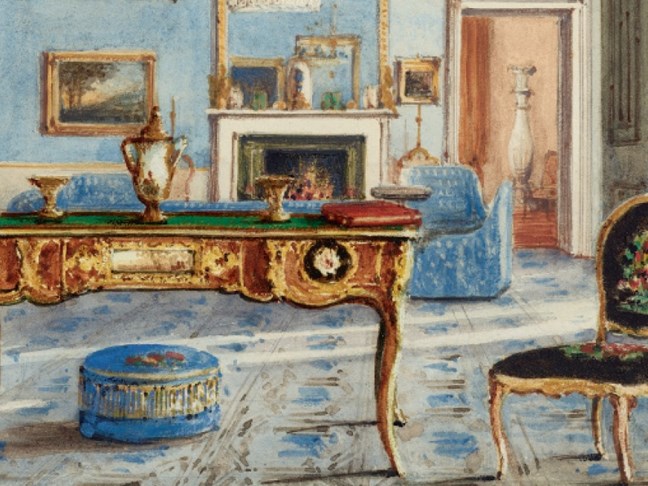 This meticulous study draws together many strands investigated by scholars over recent decades, while adding much significant and original research. Davis takes a positive stance in explaining the creativity behind what she identifies as the 'Anglo-Gallic' interior in Great Britain. Most earlier writers tended towards a more dismissive view of what was generically described (whether of 18th- or 19th-century production), as 'Louis the Fourteenth'. The author avoids the modern marketplace's incurious obsession with 'authenticity' and its evaluation of 'good taste'.
The book interrogates the role of British makers and dealers in expanding interest in the decorative arts of ancien régime France, and then supplying such pieces beyond the circle of George IV. It is divided into two parts: the first considers 'Taste, Trade, and Retail', while the second covers 'The Dealer-Producer'. A valuable appendix of dealer biographies, and a second appendix listing auction sales between 1788 and 1937 follow.
Davis forefronts the role of the 'wily brocanteur' in attractively and skilfully marketing, for example, old Boulle and Sèvres, while also topping up supply with pieces manufactured in their own or collaborators' workshops. In summarising the 'Anglo-Gallic Interior' she emphasises how dealers 'assimilated their reinterpretation of 18th-century French style to a matrix of British taste, room usage, display and architectural framework.' This was a style that 'appealed because it reconciled history with luxury'. While much of the narrative covers the first half of the 19th century, DAS members will surely be engaged by this sympathetic account of design and creativity that would become debased during the second half of the century.
The Tastemakers: British Dealers and the Anglo-Gallic Interior, 1785–1865
Diana Davis, Getty Publications, 2020, £50 hb 
Condensed from a review by Martin Levy in DAS Newsletter No. 121