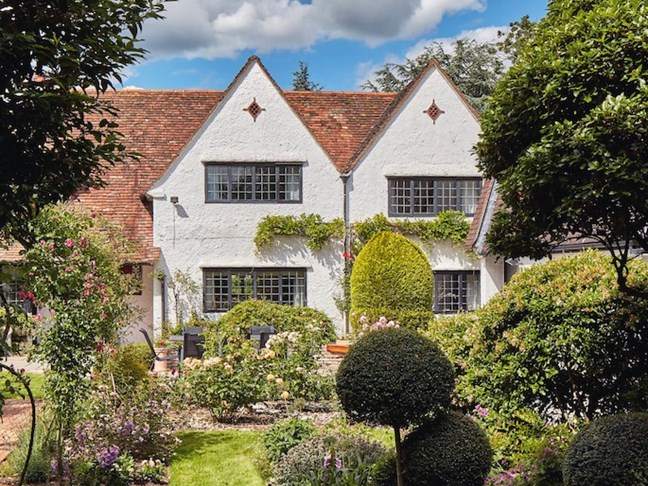 Politics and religion used to be considered topics best avoided in polite conversation, but Timothy Brittain-Catlin raises both in his study of town and country houses built for prominent members of the Liberal Party. He explores the rise of Jacobethan styles (Osbert Lancaster's 'Wimbledon Transitional' and 'Stockbrokers Tudor') and the fashion for restoring old cottages and reusing parts of historic buildings in new houses.
The work of George Devey in Kent was key, as he built with traditional techniques and local materials to give the impression that a house had evolved over many years. Voysey, Lorimer and Lutyens appear, but most of the architects covered are lesser-known names, such as Caröe, Cave, Crickmer, Field, Quennell and Romaine-Walker.
The central subjects are the Liberal grandees who commissioned the houses and their reasons for adopting 'Old English' styles. It would be useful to know what Conservative politicians were building – or if they were settled in inherited family homes – but the theme is a strong one and the clients were a fascinating bunch, especially John Lubbock, Lord Avebury, champion of the Bank Holiday.
There is also an analysis of architectural publications and of Country Life's role in spreading the fashion for 'Old English'. Illustrations include images from Edwardian children's books, beautiful new photographs by Robin Forster and views of interiors. These were often classical, with white-painted walls, antique or repro furniture and flowery chintz. Engagingly written and beautifully produced, with attractive layout and a good mix of illustrations (though more plans would be welcome), this is a good read.
The Edwardians and their Houses: The New Life of Old England
Timothy Brittain-Catlin, Lund Humphries, 2020, £45 hb 
Condensed from a review by Annette Carruthers in DAS Newsletter No. 120