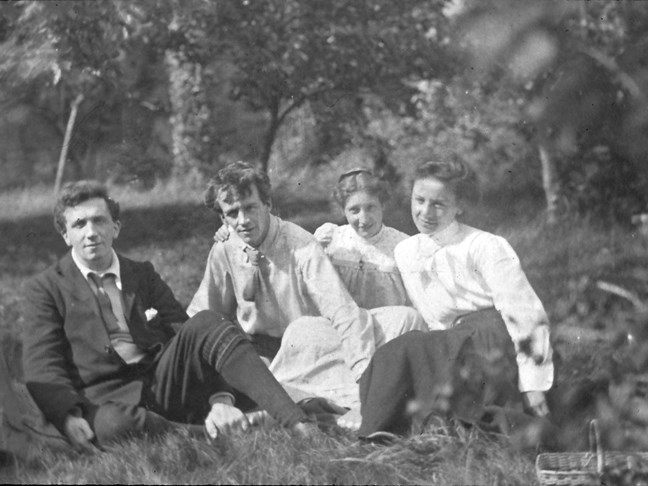 Image: Members of the Summer School 1906
Court Barn Museum is hosting a symposium on the Arts and Crafts in the Cotswolds on June 8 and 9, 2018.  The Museum was set up in 2006 to tell the story of craft and design in the north Cotswolds from the end of the 19th century, particularly from 1902 when Charles Robert Ashbee moved his Guild of Handicraft from London to Chipping Campden.
On Friday evening Simon Olding, Director of the Craft Study Centre, Farnham, Surrey will give the keynote address. Lecturers on Saturday include Dr Kathy Haslam on William Morris and Kelmscott Manor, Ray Leigh on Gordon Russell and Mary Greensted on Arthur Cameron. Saturday's programme ends with an expert panel discussing CR Ashbee's claim that 'the best place for the study of crafts was in the country'.
The symposium offers the opportunity to visit the museum and its current exhibition, Design: Hand Head Heart, celebrating nine contemporary designers - one of the aims of the museum is to encourage excellent craft and design work today. An Arts and Crafts walk around Chipping Campden will also be available.
For more details including the cost and how to book a place for the symposium visit the museum's website www.courtbarn.org.uk.