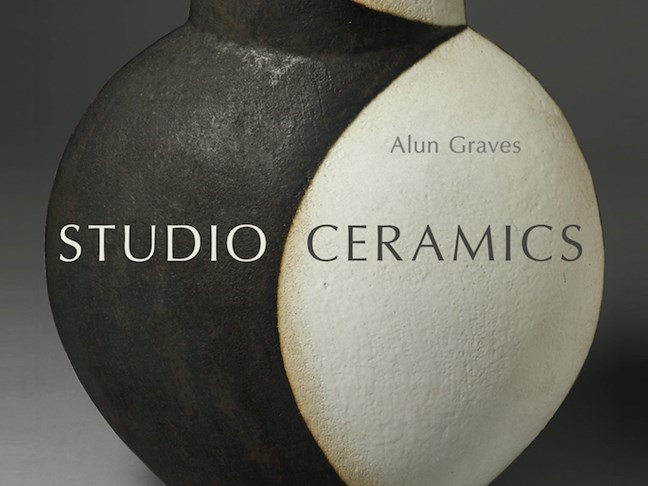 The updated catalogue of the V&A's collection of studio ceramics is well worth the wait. It is a weighty tome and the companion to Oliver Watson's much admired 1990s catalogue. Alun Graves has created a generously illustrated volume that lays bare over a century of ceramic innovation. He takes the opportunity to reassess and reflect on the development of the British studio pottery and/or ceramics movement from its beginnings.
After referencing 19th-century art pottery and the work of the Martin Brothers, the main focus of attention is on the 20th century. From Reginald Wells and Denise Wren, Graves considers the many twists and turns of the 20th- and 21st-century history of clay. Chinese Song pottery, English slipware, wheel-thrown vessels, abstraction, the post-war New Look, the Picassoettes, domestic function, hand building, sculpture, installation, performance – the list of creative inspirations is endless, revealing many mini-movements. We are reminded about the importance of the gallery scene, ground-breaking exhibitions and publications. We see the rise, fall and transformation of formal and informal pottery education; the impact of cooperative potters' organisations; the creation of different public bodies and funding initiatives.
Powerful quotes from early 20th century artists and critics reveal the core ideals of the movement, which remain relevant today. All these practitioners search for a platform for their interpretation of a humble yet versatile material, underlining how clay has proven itself to be nothing if not agile.
A glance through the Timeline images reveals iconic works by familiar artists, interspersed with surprises, such as figurines by Charles and Nell Vyse and pottery by the Bloomsbury Group. The A –Z of artists is a useful device retained and updated from Watson's catalogue. This book is an excellent addition to the canon of ceramic research and will surely become an indispensable resource for curators, students and collectors.
Studio Ceramics: British Studio Pottery 1900 to Now
Alun Graves, Thames & Hudson, 2023, hb £65
Condensed from a review by Helen Walsh in DAS Newsletter No. 128