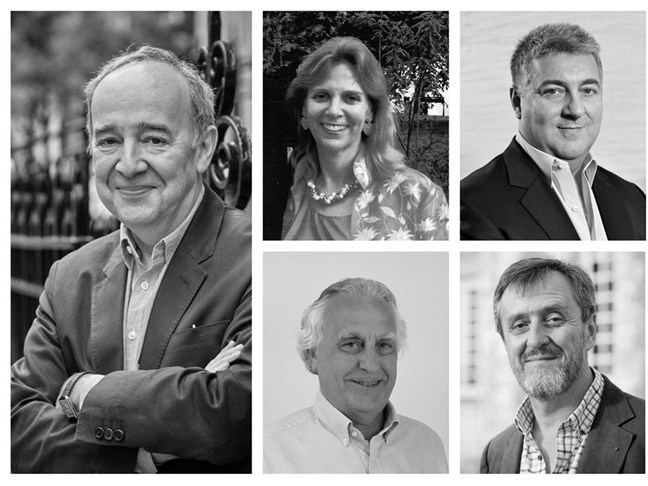 Image: Ceramics discussion panel: clockwise from left: Martin Levy, Michele Beiny Harkins, Adrian Sassoon, John Whitehead and Errol Manners. ©Masterpiece Online
Masterpiece Online takes place from 22-28 June, 2020. A special version of the Masterpiece London exhibition that is usually held at the Royal Hospital, Chelsea, it is being held on the Internet to cope with the restrictions caused by coronavirus. It aims to showcase the exhibitors' knowledge and passion, reproducing that sense of discovery that sparks new conversations at the fair.
Live panel discussions with leading institutions and experts include one hosted by DAS Chair Martin Levy: 'Museums and Mentors, Scholarship and Friendship: Stories from the World of Fine Ceramics Dealing' is on 27 June at 5pm. He will bring together four long-standing European ceramics exhibitors at Masterpiece London for a vibrant conversation on the influence of dealers. For further details and to register for the talk, visit the website.
Masterpiece's exhibitors span all eras and disciplines and include many of the world's most distinguished art dealerships. A range from antiquity to the present day includes many items that will interest DAS members. Scrupulous vetting and thoughtful juxtaposition allow one to encounter beautiful works of art and have one's eyes opened to the unfamiliar.
Private views, curated highlights and virtual tours are planned during the online exhibition, as well as interviews with exhibitors. Families Day is on Sunday 28 June, including a Families Highlight Tour. Full information about Masterpiece Online is available here.