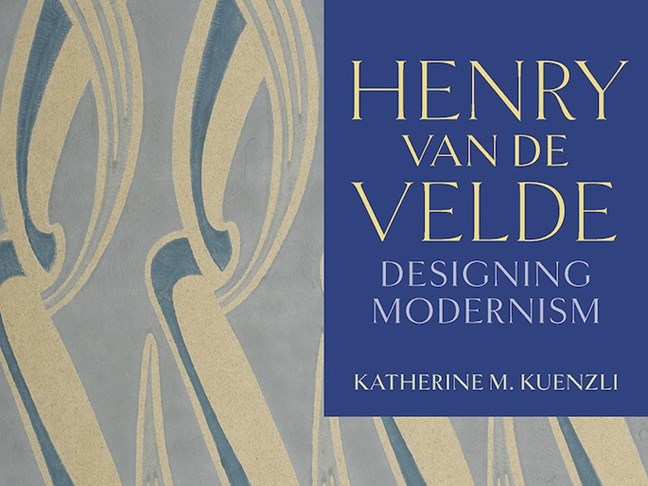 Henry Van de Velde was the most international artist of the Art Nouveau period and a pioneer in fostering Modernism in architecture and design, yet he has been neglected by Anglo-Saxon scholarship. This excellent critical study of his ideals, aims and achievement at long last fills that gap.
Van de Velde's lifelong aim was to create total works of art integrating avant-garde painting and sculpture with architecture and the applied arts, and, in theatre design, with poetry, dance and music. The book focuses on the turning points of Van de Velde's long career, mapping the journey from his beginnings as a painter through his move to architecture and design influenced by John Ruskin and William Morris, his discovery by Julius Meier-Graefe, resulting in major commissions in Hagen, Weimar and at exhibitions and, finally, his post-war architectural work and legacy to 20th-century architecture.
In the early 1890s, Van de Velde, a committed socialist, decided to devote himself to designing practical objects, believing beauty would help transform society for the better. However, unlike Morris and Ruskin, he was deeply interested in engineering and industrial production. Kuenzli stresses how Van de Velde championed abstraction in ornamentation, led by his interest in scientific studies on colour and human physiological responses to line, colour and rhythm, which affected beholders regardless of gender or social class. Van de Velde saw this as a way to fuse modern rationality with avant-garde art and design.
As well as clarifying the complex sources of Van de Velde's artistic beliefs, from Vitalism to Nietzsche, Kuenzli thoroughly analyses the artist's legacy in three major fields: museology, pedagogy and as a champion of individual artistic freedom.
Henry van de Velde: Designing Modernism
Katherine M. Kuenzli, Yale University Press, 2019, £50 hb
Condensed from a review by Anne Ceresole in DAS Newsletter No. 119