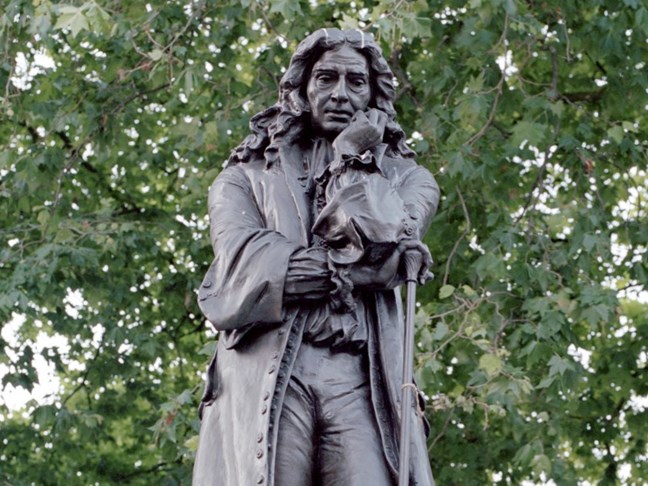 Image: Colson's statue in Bristol before its unceremonious removal in June 2020 ©Financial Times
The murder of George Floyd in Minneapolis led to a torrent of anger and widespread unrest. One consequence has been the renewed call to consider the impact of memorials in public places. Debate in the UK has been galvanised by, although not limited to, the angry de-pedestalisation in Bristol of the slave trader (later philanthropist) Edward Colston.
DAS Chair Martin Levy recently sent a well-received open letter to the membership on this topic, emphasising that the often disingenuous 'cannot undo history' arguments are not new. According to historian Simon Schama, claims that the removal of statues 'erases' history are unfounded. 'It is more usually statues, lording it over civic space, which shut off debate through their invitation to reverence.' (Financial Times, 12 June 2020).
Examples in the United States are numerous, including provocatively erected Confederate monuments and a statue of Theodore Roosevelt in New York with inappropriate depictions of a Native American and a Black American man. Closer to home, DAS Trustee Melissa Hamnett, head of heritage collections in the Palace of Westminster, has noted: 'The British empire is part of our story and we have to recognise that many of our collections have a racist history. Let's be honest about that colonial and imperial past and also look at the slave-owning wealth that endowed some of the artefacts' (Guardian, 19 June 2020). Within the context of a listed, historic building, there would be explorations into 'new ways of telling stories to the public'.
With the growing consensus on the need to rethink memorials to reprehensible representatives of historic mores, Levy calls for effort to be devoted to relocating these relics; they should be preserved to inform future generations of activities that civilised societies now abhor. He suggests: `Let us display these statues, appropriately labelled, in museums close to where they once stood; let us perhaps retain some in situ, and others through thought-provoking empty plinths.
There are figures whose achievements command universal respect and deserve celebration. Last year in the one-time slave trading port Bordeaux, a statue commemorating Modeste Testas, an enslaved woman, was erected. More recently the city installed plaques on five residential streets named after prominent local men involved in the transatlantic slave trade ('Morning Briefing', New York Times, online, 25 June 2020). No more soul-searching: the time for action is now.'
The full version of the Chair's letter is available on request from membershipdas@gmail.com