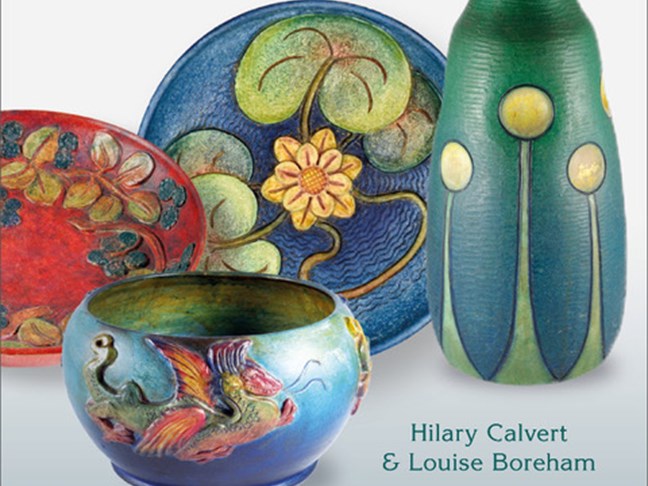 In this first biography of Mary Seton Watts (1849–1938), Hilary Calvert and Louise Boreham give a real insight into the running of the two art potteries where she translated her ideals into craft and commerce. Watts' belief in the transformative power of the arts seems particularly topical when art and design education is under threat as never before.
The first chapter covers her early life in India and Scotland, her artistic career and her marriage to the artist George Frederic Watts (1817–1904) in 1886. Next comes perhaps her best-known legacy: the Compton Cemetery Chapel. The chapel was decorated with terracotta tiles made to her designs from local clay, in true Arts & Crafts fashion, by a workforce which emerged from classes run by Watts locally.
Subsequent chapters deal with the history and workings of the pottery at Compton (known as the Potters' Art Guild from 1904-36) as well as an account of the short-lived Aldourie Pottery near Inverness. Four chapters are dedicated to the Compton Pottery's wares: garden pots; ornamental wares (from peacock bookends to figures of St Francis); grave markers and memorials and church interiors. This is followed by a highly informative picture supplement, listed by type.
One of the great strengths of this volume is the focus on people and processes which are often overlooked, complemented throughout by well-chosen photographs. This book will appeal to pottery lovers and collectors, and those interested in the Arts & Crafts in general; but above all it is a record of a fascinating life.
Mary Seton Watts and the Compton Pottery
Hilary Calvert & Louise Boreham, Philip Wilson Publishers, 2019, £35, hb
Condensed from a review by Claire Blakey in DAS Newsletter No. 118