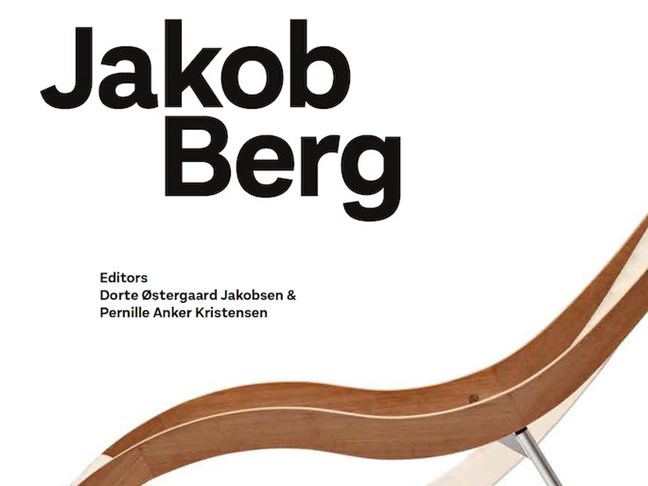 The Danish furniture designer Jakob Berg (1958–2008) belonged to a generation of Danish furniture designers that sits between the mid-century Golden Age of Danish design and the New Nordic 21st century. Berg first worked at Dissing + Weitling in Copenhagen, the continuation of Arne Jacobsen's architectural firm. He met his life partner and collaborator, textile designer Dorte Østergaard Jakobsen around this time, and in 1988 formed the studio ALIVE, ALIVE-OH with her.
Italian design, Milan and the Memphis group was the epicentre of the design world, and in 1988–89 Berg and Østergaard Jakobsen were guest teachers at Politecnico di Milano. Berg in the late 1980s can be described as a post-modernist. With a focus on lounge seating, he used Østergaard Jakobsen's bold textiles for generously upholstered furniture, often with angular metal legs.
During the 1990s and 2000s, Berg would gradually leave the plush upholstery behind. He also became aware early of environmental concerns around sourcing materials, and social responsibility for the manufacturing process. Many of his projects were with Danida, the Danish international Development Agency, and this took him on journeys around the globe, working with local manufacturers. In Bali, he developed the world's first moulded, stackable chair made from bamboo. Many of his designs were commercially very successful, not least his wooden outdoor furniture. While outdoor furniture is often made from cheap materials and of poor quality, or is heavy and traditional, Berg added modern forms steeped in the Danish design tradition, using quality woods, that crossed the boundary between inside and outside use.
Berg and Østergaard Jakobsen continued their collaborations while his success grew. Sadly, Jakob Berg passed away in 2008 after a short period of illness, only weeks after his 50th birthday. This book, edited by Østergaard Jakobsen with contributions from many professional friends, paints a warm picture of Berg as a person, and shows an enormous productivity for such a short life. It is a fine testament to his legacy.
Jakob Berg: Furniture
Dorte Østergaard Jakobsen & Pernille Anker Kristensen (eds), Arnoldsche, 2021, £42 hb
Condensed from a review by Magnus Englund in DAS Newsletter No. 125