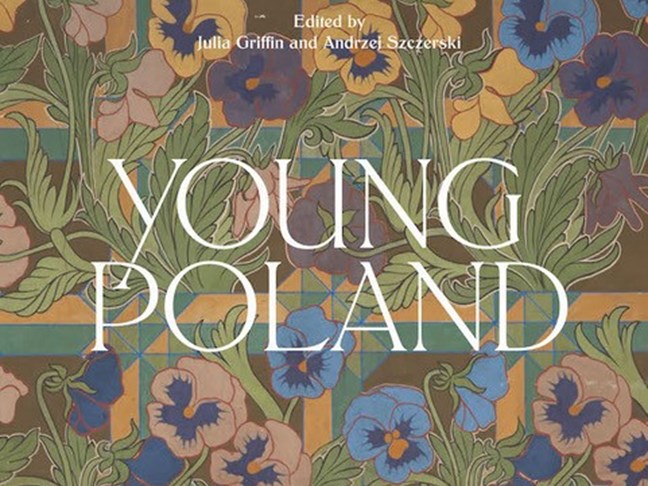 Poland as a political entity was lost in 1795 and, despite uprisings in the 19th century, would not be reconstituted until after the First World War. The Polish Arts & Crafts movement Młoda Polska (Young Poland) sought freedom of expression and to locate national identity through art. It drew inspiration from nature and indigenous folk traditions, whilst exploring a modernist language seen across Europe.
The work and thinking of Young Poland is now captured in a new publication and exhibition, the result of a collaboration between the William Morris Gallery, the London Borough of Waltham Forest, the National Museum in Kraków and the Polish Cultural Institute in London. The book is the first of its kind, beautifully illustrated and combining a range of media, makers and thinkers.
The first section focuses on the making of the Polish Arts & Crafts movement. It covers the reception of the Pre-Raphaelites and the Arts & Crafts movement in Poland and parallels between reformers William Morris and Stanisław Wyspiański.
The Zakopane Style in architecture and interior decoration is explored via the revival of vernacular Tatra Highlander skills, and Wyspiański's House Under the Firs (1896–7). This focus continues in Edyta Barucka's chapter on Karol Kłosowski's Silent Villa, a Gesamtkunstwerk developed over 20 years.
Roisin Inglesby discusses the Kraków Workshops, a commercial cooperative founded in 1913. Studios included metalworking, bookbinding, weaving, textiles and furniture and members adhered to the belief that there 'should be no distinction between the so-called fine and decorative arts'. Another chapter highlights the lyrical, fairy-tale work of Maria Pawlikowska-Jasnorzewska, poet, playwright and painter, who faced the challenges of being a woman artist in this period and became a key voice in Polish cultural identity.
The second half of the book depicts objects and craft practices in interiors and furniture, textiles, ceramics, children's toys and Christmas decorations, books and painting. The result is a very rich insight into the movement, making it this both a valuable scholarly resource and inspiration.
Young Poland: The Polish Arts and Crafts Movement, 1890–1918
Julia Griffin & Andrzej Szczerski (eds), Lund Humphries, 2020, £40 hb;
Condensed from a review by Rebecca Bell in DAS Newsletter No. 124