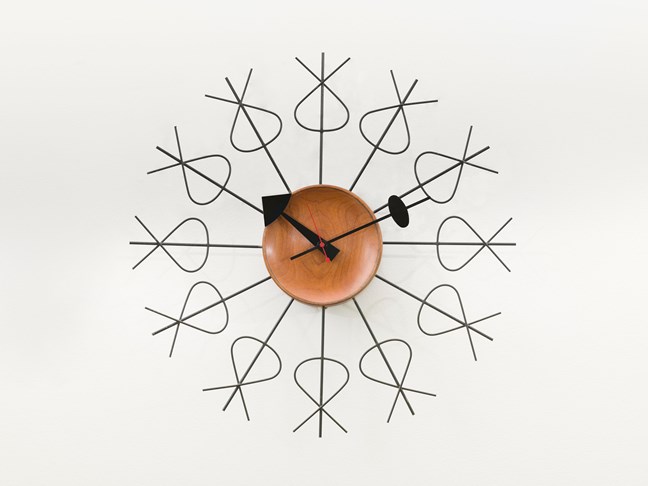 Image: Pretzel wall clock, 1952, designed by George Nelson, manufactured by Howard Miller Clock Company, model no. 4774, Carnegie Museum of Art, Gift from the George R. Kravis II Collection
Humans have made functional objects since prehistoric times: furnishings to sit or lay upon, vessels to store or drink water, devices to illuminate the darkness or mark the passage of time. Carnegie Museum of Art's exhibition features more than 300 objects—including some 150 recent acquisitions—from the museum's expansive decorative arts and design collection.
Spanning design developments of the past three centuries, the works on view offer boundless inspiration and endless possibilities for functional design. A selection of functional objects is presented ranging from the evocative and extraordinary to the practical and everyday. It highlights signature works by designers including Frank Gehry, Magdalene Odundo, Studio DRIFT and Louis Comfort Tiffany.
Extraordinary Ordinary Things invites visitors to imagine themselves in the roles of problem-solvers, designers, and makers. The show also helps visitors better understand the worlds in which designers and craftspeople work. As many people's relationships to their homes and the objects within them take on increased relevance and deeper meaning, this timely and dynamic exhibition showcases all facets of material and product design, from traditional techniques to innovative technologies.
For more details visit the website https://cmoa.org/