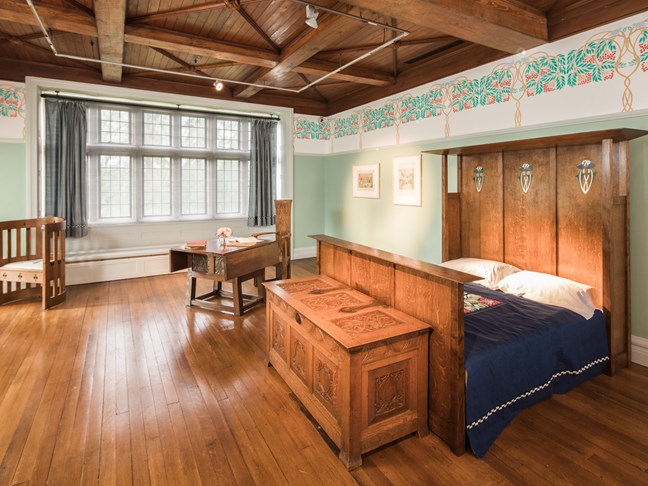 Image: Bedroom at Blackwell courtesy Lakeland Arts, recipient of 2014 Collections Access Grant.
At the January committee meeting the DAS trustees approved increasing the maximum amount that can be awarded as a Collections Access Grant from £2,000 to £5,000. The Collections Access Grant aims to enable curators from publicly-funded museums to realize projects that will enhance their collections through preservation, display and publication in all media. The Society hopes that increasing the grant will encourage more curators and especially those from smaller institutions that have been hardest hit economically to apply. The deadline for the 2018 Collections Access Grant is September 15th.
The trustees also approved offering a bursary for the study trip to Trieste and Ljubljana from 24th to 27th September and are delighted to announce that the bursary for the study trip to Hungary has been awarded to Rebecca Bell, PhD candidate, V&A/Royal College of Art.
For more details see Grants & Bursaries.