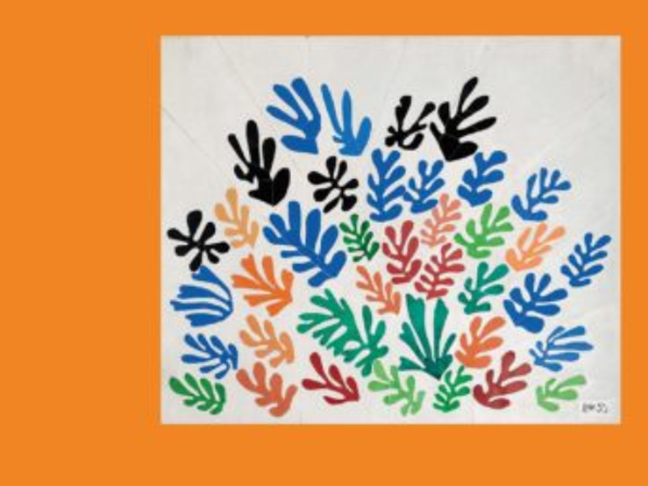 In the last 20 years of his life, Henri Matisse (1869–1954) undertook many decorative projects, including mural paintings, stained glass, ceramic tiles, lead crystal pieces, carpets, tapestries and fashion fabrics. This book is the first comprehensive academic study of these works and its author is a professor of the History of Art at Washington University in St Louis who has previously written about Matisse's portraits.
The first two chapters examine how the decorative projects were foreshadowed by some of his earlier works and reflected his lifelong philosophy as an artist. The main body of the book examines the development of Matisse's `off-easel' career, beginning in 1930 with a commission for a mural in the museum that Alfred Barnes was establishing in Philadelphia. The decorative scheme for which Matisse is best known is the Chapel of the Rosary in Vence. Here, his aim was the complete integration of art and architecture and he masterminded the whole project, designing stained-glass windows, ceramic murals, internal woodwork and vestments.
Matisse's decorative projects were necessarily executed by others, craftsmen in a variety of media in which he had no training. He dealt with the inherent difficulties by adapting his designs so that the finished work reflected his original concept as closely as possible. He famously used coloured paper cut-outs as a design tool for his larger wall decorations: he would pin up the different shapes and move them around until he was satisfied with the composition.
This is a scholarly book. Professor Klein's prose style is highly literate and, though there is much to interest the general reader, non-specialists might find some of the more academic passages a little dense. The illustrations are of high quality and adequate in number, but few are full-page; despite its beguiling title, this is a publication for the reference library rather than the coffee table.
Matisse and Decoration
John Klein, Yale University Press, 2018, £45 hb
Condensed from a review by Roger Jones in DAS Newsletter No. 116