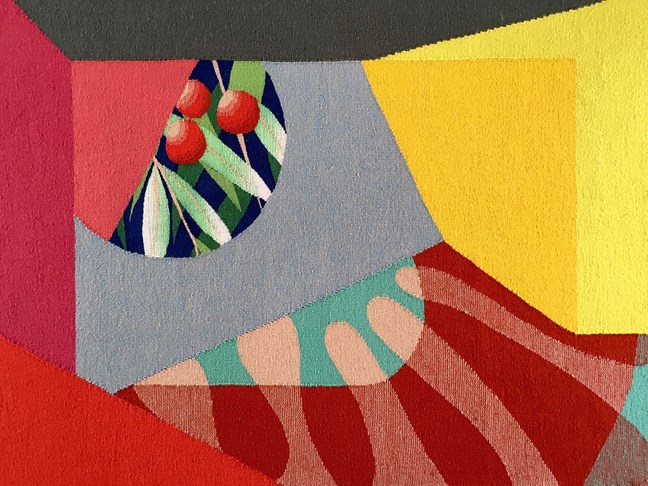 Ripple and Ribes, Jennie Moncur, 2015 (Wool and linen; © Jennie Moncur)
The William Morris Gallery presents an exhibition of contemporary tapestries, 'Weaving New Worlds', in Walthamstow, East London, from 16 June to 23 September 2018. The works by 16 artists from the UK, USA, Canada, New Zealand, Norway and Japan weave together the stories of our time. The exhibition will offer an exploration of the human condition through two lenses, the utopian and the dystopian.
The utopian section will offer reflections on rural mythologies and lost landscapes, including work by British artist Jennie Moncur and Japanese artist Miyuki Tatsumi, both of whose work celebrates the natural world. The dystopian portion will counter this, displaying work dealing with preoccupying issues of today including natural disasters and war.
Using traditional hand-woven tapestry techniques that connect us to the past, the artists have drawn on contemporary images and events, personal dreams and feelings, to bring the art form into the 21st century through their vibrancy and subject matter. William Morris himself believed weaving "to be one of the most important branches" of the art of textiles. This exhibition affirms his conviction.
Other artists represented include Barbara Heller (Canada), Pat Taylor (UK), Erin M. Riley (USA), Mari Meen Halsøy (Norway), and Patricia Armour (New Zealand). The exhibition is curated by Professor Lesley Millar at the University for the Creative Arts, in collaboration with the National Centre for Craft and Design and the William Morris Gallery. Entry is free. For more details, visit the museum's website www.wmgallery.org.uk