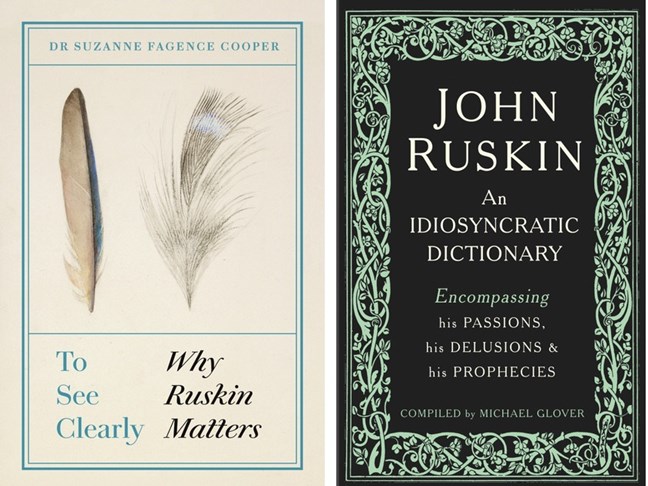 Ruskin's reputation today stands higher than at any time since the First World War. He has now been recruited as a pioneer of environmentalism, a key influence on the founders of the British 'Welfare State', and even a champion of women's education.
Suzanne Fagence Cooper, an art historian, is an unashamed fan. Her concise and well written book skilfully manages to sketch the main events of Ruskin's life and to distil the essence of his complex and changeful ideas. Fagence Cooper presents Ruskin as a 'master of interdisciplinarity', all of whose writings depended on his unrivalled capacity for close and patient looking– whether at art, architecture, nature or society.
Fagence Cooper has a knack for neatly summarising Ruskin's central concerns. On the environment, for example: '…by refusing to honour and care for nature, by plundering and polluting, by wasting and littering, modern men and women … behave as if there is no life after their death, no need to worry about anything other than their own immediate desires'. To See Clearly is not, however, a simple eulogy. The author recognises Ruskin's many faults, blaming the failure of his marriage more on his lack of affection and compassion than sexual incompatibility. She acknowledges his racism as well as his contempt for democracy and egalitarianism. She offers few excuses, beyond blaming his peculiar upbringing, but challenges us to push back Ruskin's own boundaries and 'see further' than he did.
Michael Glover's Ruskin 'dictionary' is full of colourful anecdotes and must be the fruit of extensive research, but it is a puzzle. The entries are, of course, ordered alphabetically so there is no logical flow, but presumably this book was written to be dipped into. Glover frequently lampoons Ruskin, though on other occasions he shows more sympathy for his subject.
Those who already know Ruskin well will probably not find Glover's work very useful and may disagree with some of his judgements. Casual readers on the other hand are likely to be confused. Anyone looking for an introduction to Ruskin would do much better to read Fagence Cooper's excellent book.
To See Clearly: Why Ruskin Matters
Suzanne Fagence Cooper, Quercus, 2019, £12.99 hb
John Ruskin: An Idiosyncratic Dictionary Encompassing his Passions, his Delusions & his Prophecies
Compiled by Michael Glover, Lund Humphries, 2019, £17.50 hb
Condensed from a review by David Barrie in DAS Newsletter No. 118