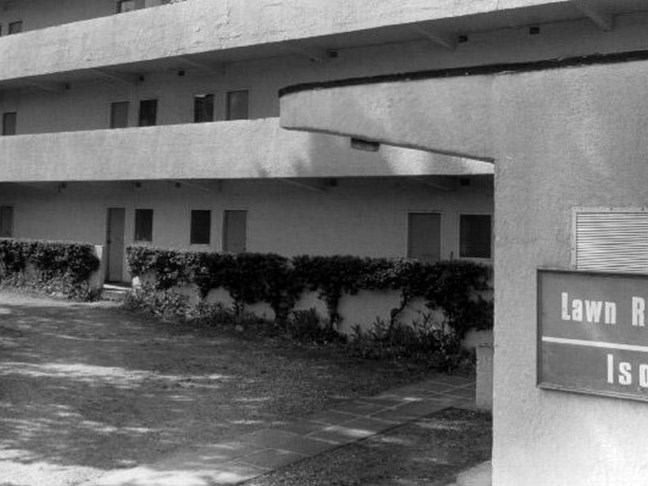 Image: Lawn Road Flats, the epicentre of the 1930s avant-garde community in Hampstead
The Yale Center for British Art is holding a free online symposium about Isokon Ltd on Thursday and Friday, April 20-21, 2023. An hour-long keynote conversation on April 20 will be followed by a series of panel discussions on April 21.
A pioneer in its approach to materials, marketing, and design, Isokon Ltd was instrumental in introducing functional modernism to England between the wars. Established in 1932 by the progressive entrepreneur Jack Pritchard (1899–1992), it became known for the sleek, ocean-liner-inspired building on Lawn Road in London, designed by Wells Coates (1895–1958) in 1934, and the iconic collection of bent-plywood furniture, much of it designed by Marcel Breuer (1902–1981).
A radical new way of living resulted from Isokon and the Lawn Road flats that has inspired many generations of designers. The story is one of multiculturalism and creative exchange in 1930s Hampstead. The online symposium will explore Isokon within the systems of manufacturing, media, and collective living that underpinned modernist practice in the 1930s and consider its global legacy.
The symposium is open to the public and presented via Zoom. There are two registrations: one for the keynote, and another for the panels. A full schedule is available on the symposium website here.