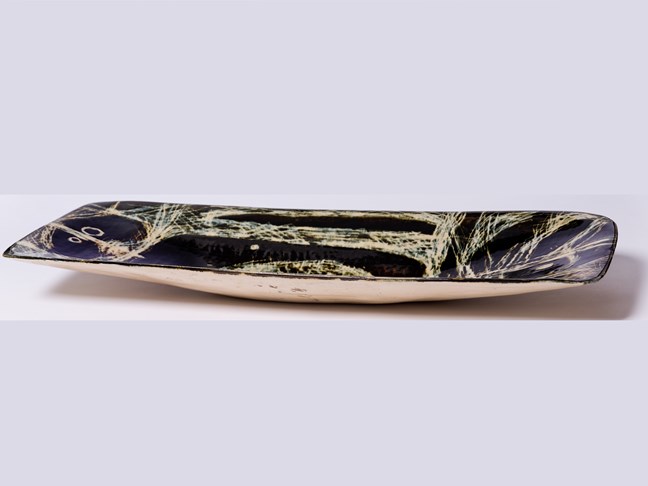 Image: James Tower dish, part of the Christian Collection. Photograph by Colin Davison, © Tyne and Wear Archives & Museum
The Decorative Arts Society is delighted to announce two Collections Access Grants. One grant of £5000 has been awarded to Shipley Art Gallery in Gateshead to create a permanent display of ceramics. This new display space will enable the Gallery to highlight its recent acquisition of over 500 works from art historian John Christian's outstanding collection of British studio ceramics. This collection is exceptional in its breadth and depth, with 'old masters' including the Leach family, James Tower and American, Karen Karnes as well as emerging artists such as Kerry Jameson and Aneta Regel. The gallery will be able to show the roots of studio pottery in the late 19th century, the revival of interest in the first half of the 20th century, right up to makers working in the early 21st century.
Another grant of £2500 has been awarded to Kelmscott Manor/Society of Antiquaries to enable the redisplay in a purpose-built case of the important embroidery The Homestead and the Forest, 1890, designed by May Morris and embroidered by Jane Morris. This cot cover, of outstanding aesthetic, historic and artistic interest, bears a stylised depiction of Kelmscott Manor and the river Thames surrounded by a multitude of exotic birds and beasts with quotations around the border. Proper display furniture will provide protection and support for this delicate textile.