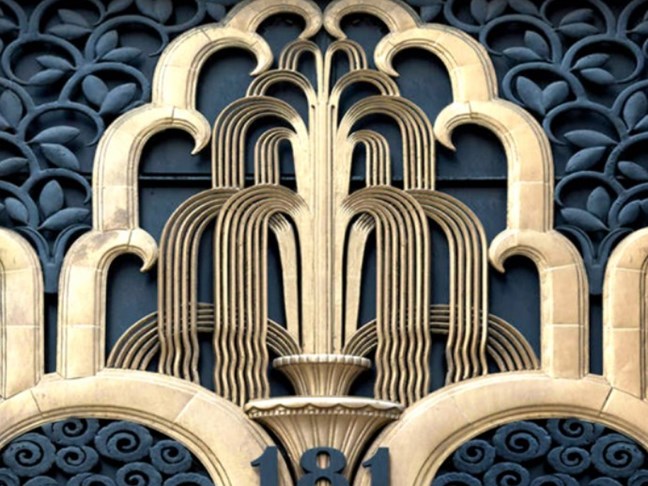 Image: Madison Belmont Building in New York City (1924-25), doors and metal work designed by Edgar Brandt.
An exhibition which shows the influence of France in the 1920s over the architecture, decor, lifestyle, and taste of North America is now showing at La Cité Architecture & Heritage Centre in Paris, a decade after `1925, When Art Deco Seduced the World'. The current exhibition tells the story of mutual emulation between France and North America.
The countries' interactions began in the late 19th century when numerous American architects trained at the National Fine Arts School in Paris. They would later construct and fit out new Art Deco style buildings in New York, Chicago, Los Angeles, Toronto and Montreal. The Madison Belmont building was one of the first to show Art Deco trends, with the entryway designed by renowned French ironworker Edgar Brandt.
In 1925, Herbert Hoover, Secretary of State for commerce and soon to be President, sent a delegation of 104 members to the International Exhibition of Modern Decorative and Industrial Art in Paris. The new architectural trend was an immediate success with the American visitors and led to stylistic changes in many professions, from metalworkers to interior designers. The show reflects the modern style in many different fields, including architectural models, murals and paintings, sculptures, fashion, furniture and tableware.
The exhibition continues until 6 March, 2023; for more details visit the website Art deco France – North America | Cité de l'architecture & du patrimoine (citedelarchitecture.fr)