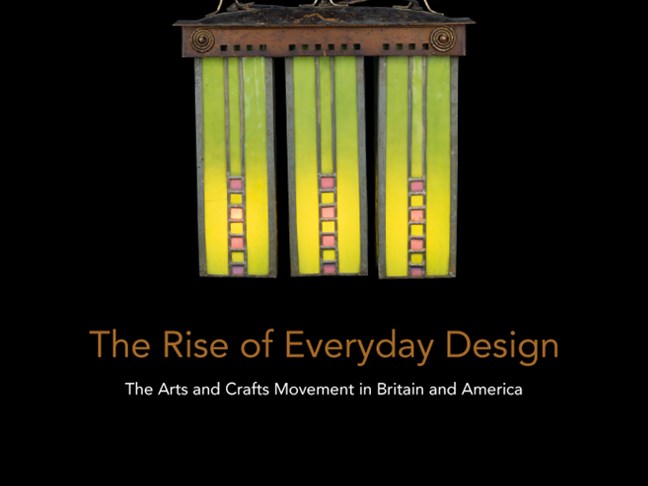 Created to accompany an exhibition in the University of Texas at Austin, this work focuses on the response of American firms to the British Arts & Crafts Movement. It enlarges on the idea outlined by Wendy Kaplan in 2004 that American manufacturers sacrificed the reformist ideals of the pioneers of the Movement but succeeded in democratising fashionable design for a much wider market.
The book starts with Ruskin and Morris and the development of commercial British Arts & Crafts furniture. The subsequent American chapters outline the growth of interest in design and the importance of publications and world fairs at a time when British goods were prohibitively expensive because of import taxes. The effects of loose intellectual property laws resulted in cheap knock-offs of anything remotely fashionable and encouraged a race to the bottom of the market. However, the differences between Britain and the USA are perhaps exaggerated.
The rise and rise of Elbert Hubbard's Roycrofters is explained in entertaining detail, as is the Come-Packt Furniture Company, a forerunner of IKEA. On a larger scale, 'Craftsman' bungalows could be ordered as kits from Sears, Roebuck & Co.
All 12 essays are engagingly written and the illustrations provide a good overview, with later examples than usual and a particular focus on the excellent collections of the Harry Ransom Center. It is not a conventional catalogue, but adds to discussion of how the Arts & Crafts Movement evolved in the 20th century.
The Arts and Crafts Movement in Britain and America
Monica Penick & Christopher Long (eds), Yale University Press, 2019, £45, hb
Condensed from a review by Annette Carruthers in DAS Newsletter No. 117