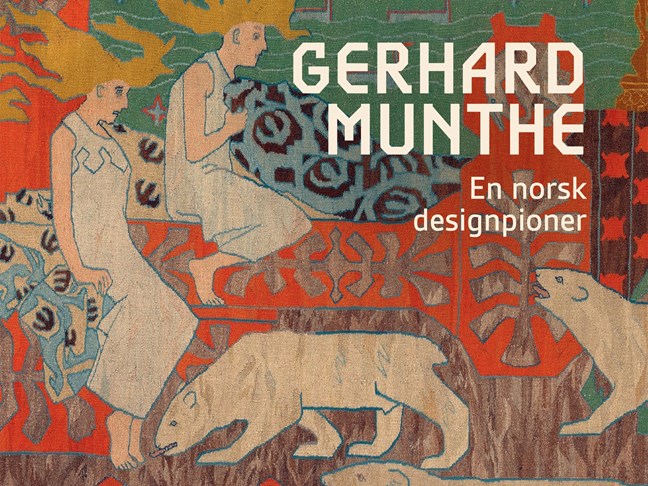 Gerhard Munthe was one of a group of artists and designers seeking to create a new national body of art in late 19th-century Norway. This is the first significant account of his work to be published in English, and it outlines a fascinatingly varied and productive career. Kokkin's book is structured into seven main chapters, addressing aspects of Munthe's practice ranging from decorative art to painting, designs for tapestries, book design and interior design. Each chapter is beautifully illustrated with historic photographs and colour plates.
Kokkin first situates Munthe in wider European practice, considering his relationship to the Arts and Crafts Movement, and to contemporary theorists such as Alois Riegl. Later chapters look at Munthe's engagement with Art Nouveau, before examining his fall from favour in the early 20th century.
Like many of his contemporaries across Europe, Munthe drew extensively on local folk art – both stylistically, and through reference to Norwegian sagas and fairytales. He argued that specific colour tones were the most important element in establishing a Norwegian style. Rather than aiming for an 'authentic' palette of historic colours, however, Munthe embraced new chemical dyes in his tapestry designs.
Kokkin's writing can be overly descriptive, and a little plodding, but on the whole this is a rich account of an artist's practice, and the culture from which he emerged. Although not entirely convincing in its arguments for Munthe's long-standing influence, the book provides a wealth of fascinating stories and details, enabling a nuanced history of art and design in this period.
Gerhard Munthe: Norwegian Pioneer of Modernism
Jan Kokkin, Arnoldsche Art Publishers, 2018, €48 hb
Condensed from a review by Elizabeth Bisley in DAS Newsletter No. 114