COLLECTIONS ACCESS GRANTS
2021 Collections Access Grants awarded to Portsmouth Museum and Art Gallery and York Art Gallery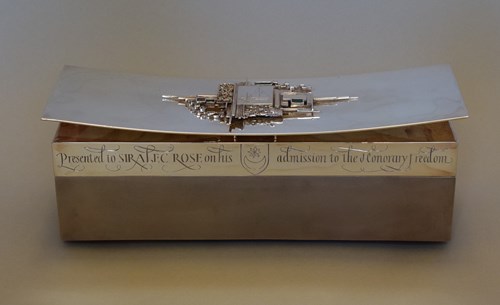 Image: Freedom Casket awarded to Sir Alec Rose, 1968, designed by Jeanne Werge-Hartley.  ©Portsmouth Museum and Art Gallery
The Decorative Arts Society April 2021 grant of £5000 has been awarded to Portsmouth Museum and Art Gallery to help fund a display case for the major exhibition of civic silver opening in May 2022. Portsmouth's collection is one of the most significant in Britain outside London. It comprises 160 pieces with interesting post-1850 examples such as a rosewater dish and ewer by Robert Garrard, London, 1871 and a silver Freedom Casket designed by Jeanne Werge-Hartley. After the exhibition, the case will enable more of the museum's important decorative arts such as examples from the Handley-Read collection to be on view.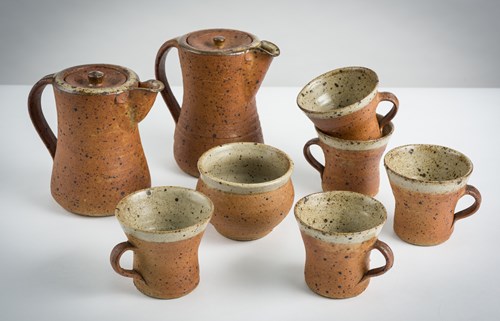 Image: Coffee service, 1946, by Bernard Leach. ©The Estate of Bernard Leach/York Museums Trust
The Decorative Arts Society April 2021 grant of £4800 has been awarded to the Centre of Ceramic Art (CoCA) at York Art Gallery to support the publication of a book on the pioneering British studio pottery collector, W. A. (Bill) Ismay (1910-2001). Ismay's bequest of his collection of over 3600 pots and archive of over 50,000 items of supporting documentation to York led to the establishment of CoCA. The publication reassesses Ismay, revealing the educated, dynamic, generous collector behind the trademark beret and magnifying glass. It also sheds light on the curatorial challenges posed by the acquisition of such a large collection. The book will be published to coincide with a major exhibition opening in October 2021.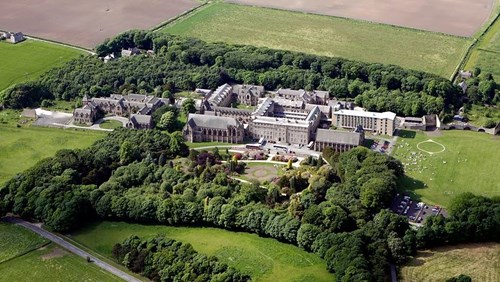 2020 Ushaw College for the conservation of a large, detailed 1858 bird's eye view drawing of the college (£1500).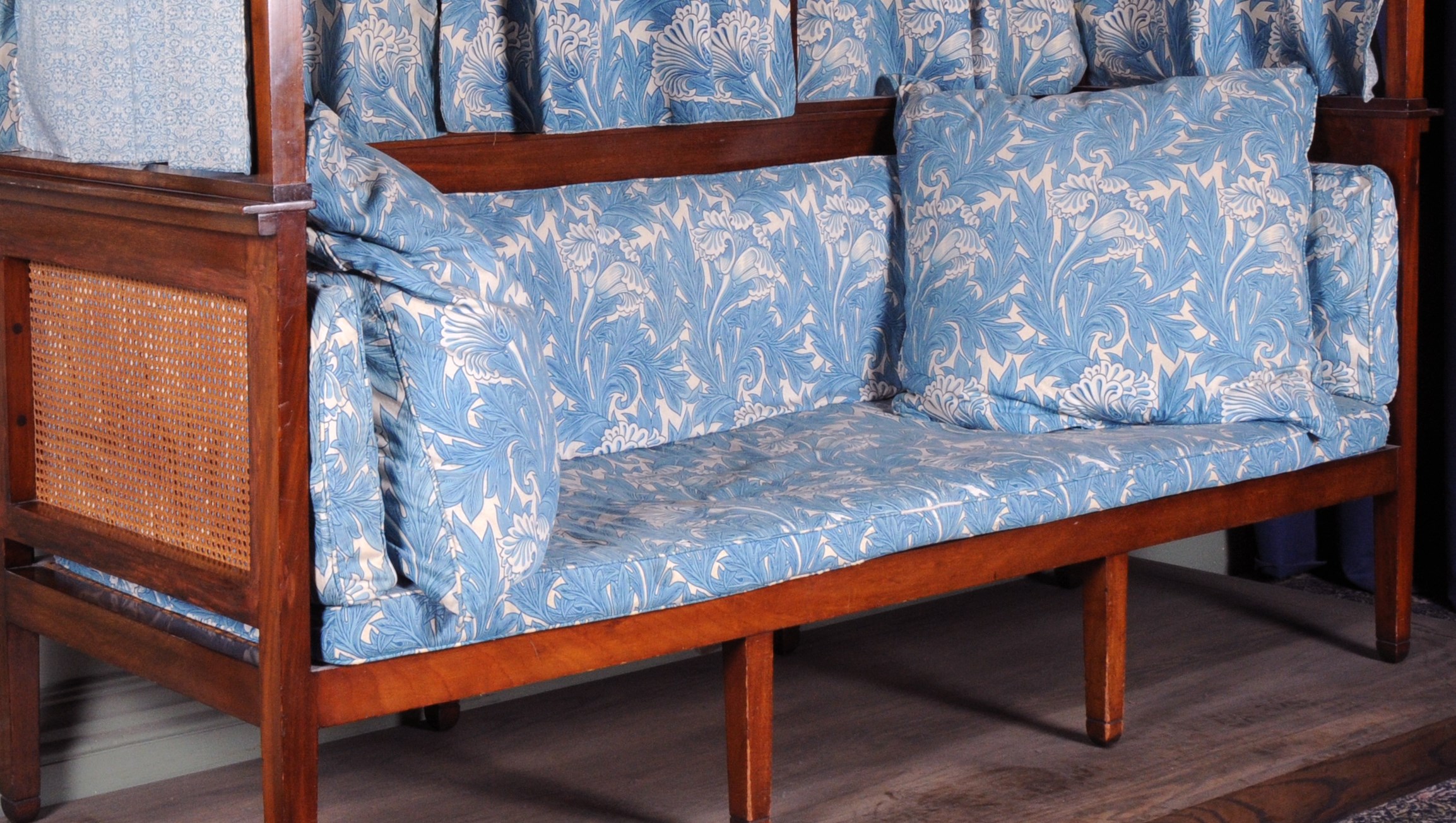 2020 William Morris Gallery for restoration of a settle, wallpapers and textiles to be displayed in an exhibition on The Century Guild (£4800).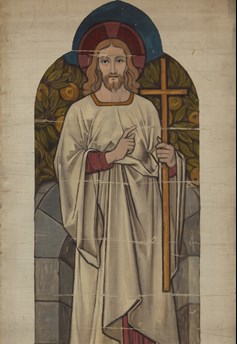 2020 De Morgan Foundation for the conservation of two major oil on canvas cartoons for stained glass windows by William De Morgan (£2500).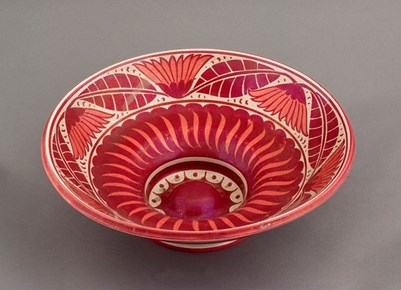 2020 Bushey Museum and Art Gallery for a new case and interpretative panels which will allow a permanent display of its Bushey Heath Pottery collection (£5000).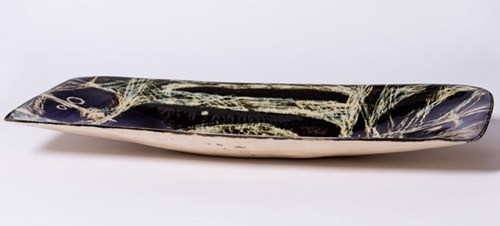 2019 Shipley Art Gallery to create a permanent display of ceramics including highlights from art historian John Christian's outstanding collection of British studio ceramics. (£5000)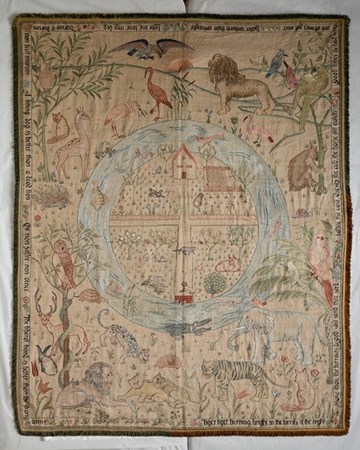 2019 Kelmscott Manor/Society of Antiquaries to enable the redisplay in a purpose-built case of the important embroidery The Homestead and the Forest, 1890, designed by May Morris and embroidered by Jane Morris (£2500)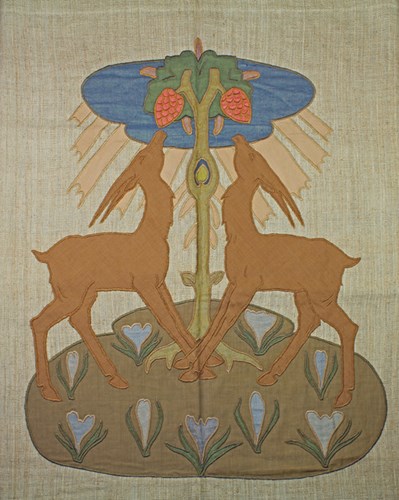 2019 Haslemere Education Museum to publish a book entitled The Rustic Renaissance: The Haslemere Peasant Arts Movement (£5000)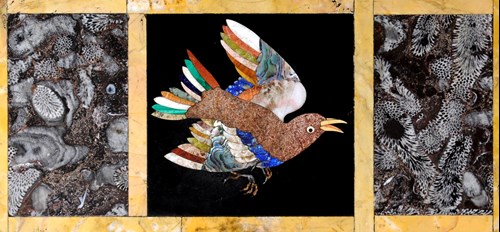 2018 Lotherton Hall, Leeds Museums and Galleries, to conserve the pietra dura top of a table designed by William Burges (£5000)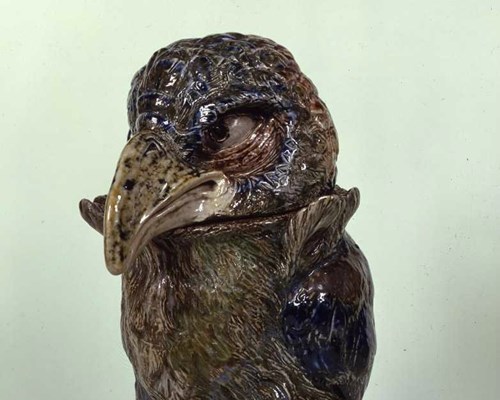 2018 Kingston Museum, Royal Borough of Kingston upon Thames, to redisplay and reinterpret part of its ceramics collections (£5000)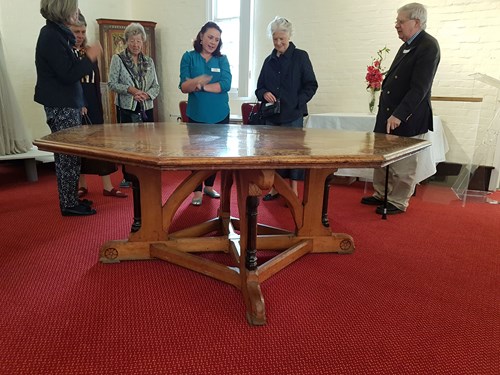 2017 Portsmouth Museum, to photograph its holding of objects originally from the Handley-Read collection (£2,000)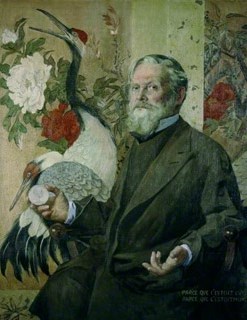 2016 William Morris Gallery, London, for conservation of a Japanese screen donated by Frank Brangwyn RA (£2,000)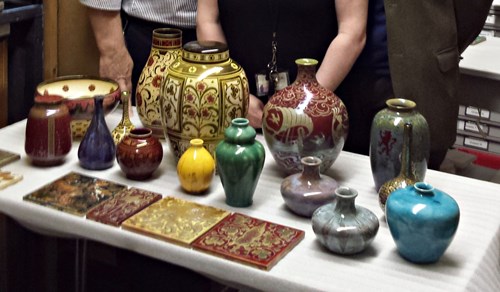 2015 Bury Art Museum, Greater Manchester, to publish a catalogue of its collection of Pilkington's Royal Lancastrian Pottery (£2,000)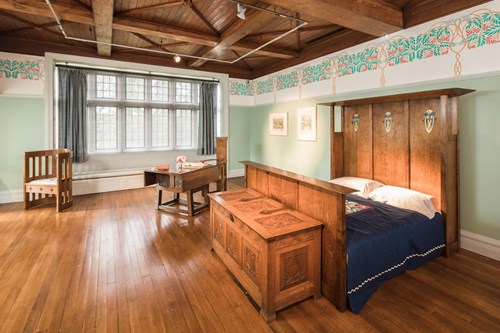 2014 Blackwell, The Arts and Crafts House, Windermere for Lakeland Arts' initial research on a new master bedroom and dressing room (£2,000) 
MUSEUM ACQUISITIONS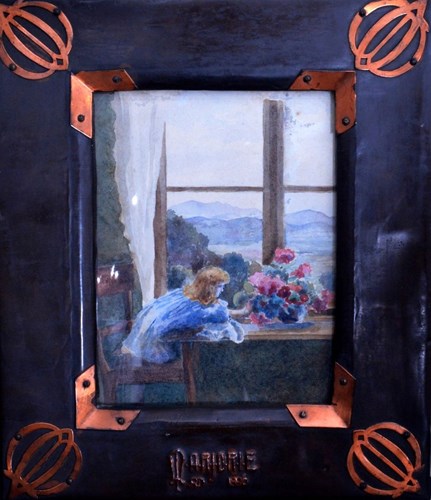 2020 National Museums of Liverpool for Marjorie, a watercolour of a young Bootle resident set within an enamelled Arts and Crafts frame, 1896, both by Lily Day (£425).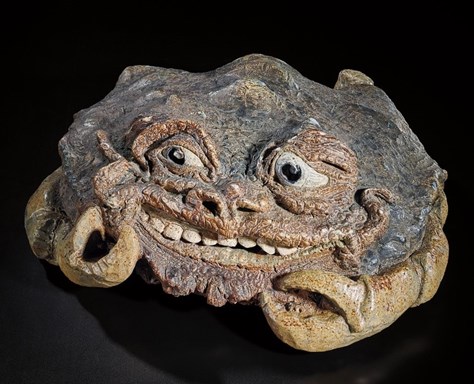 2020 The Box, Plymouth, exceptional grant towards the purchase of the export-stopped Martinware Crab salt-glazed stoneware designed by Robert Wallace Martin (£10,000)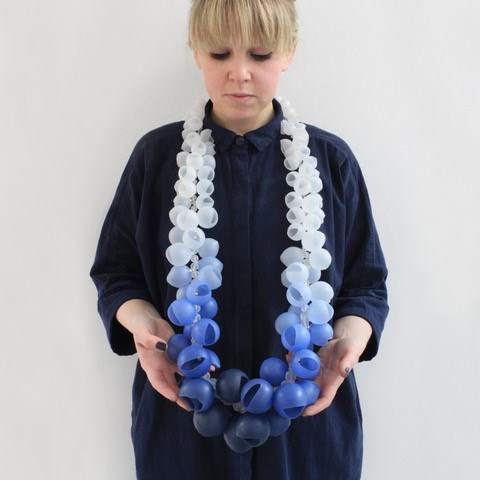 2020 Leeds Museums and Galleries for three pieces of silicone jewellery by Jenny Llewellyn (£800)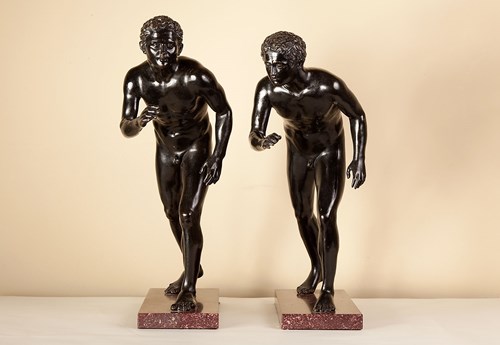 2019 The Milford House Preservation Trust for three sculptures: a marble of Psyche and a pair of bronze runners by Joseph Uphues (£2000)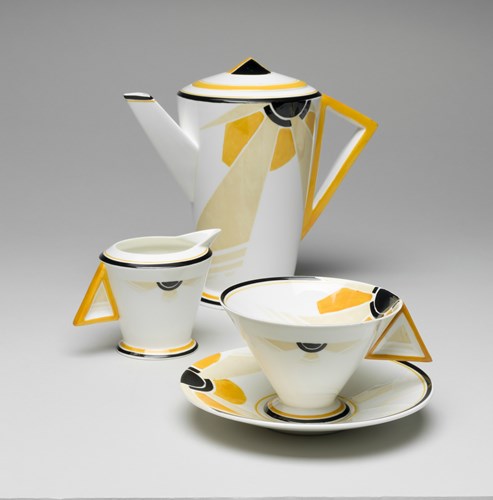 2018 The Fitzwilliam Museum, University of Cambridge, for a partial coffee set, 'Vogue' with 'Sunray' pattern, 1930-33, designed by Eric Slater, made by Shelley Potteries, Staffordshire (£750)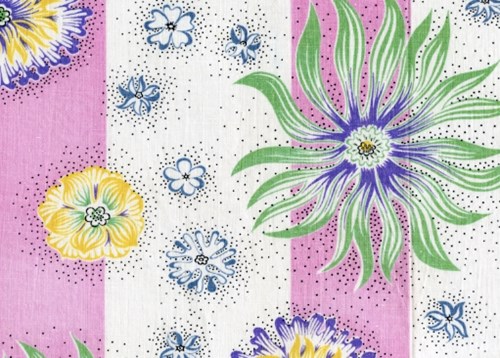 2017 Harris Museum and Art Gallery, Preston for six dresses by Horrockses Fashions made from fabrics designed by Alastair Morton, 1946-50 (£640)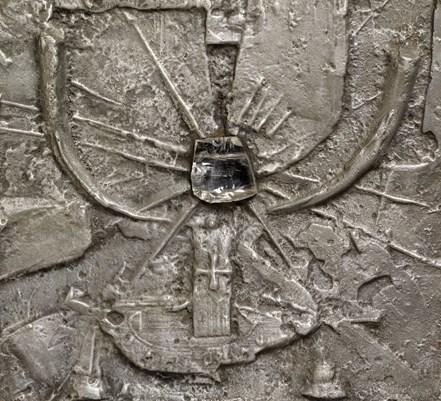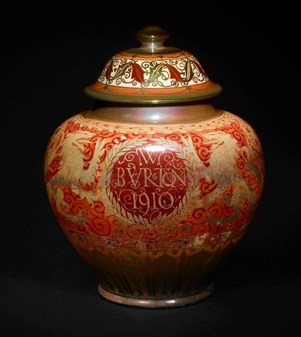 2016 British Museum for a covered, lustre vase by Pilkington, 1910, designed by Gordon Forsyth and given to Charles Hercules Read (£2000)

2014 Victoria and Albert Museum for double-gourd vase designed by Christopher Dresser (£2000 including gifts from individual members)

2014 Stained Glass Museum, Ely for four stained-glass panels by Geoffrey Clarke RA (£500)

2013 V & A Museum of Childhood for Joan's Chair, 1901, designed  by Ambrose Heal (£350)
DAS STUDY TOUR BURSARIES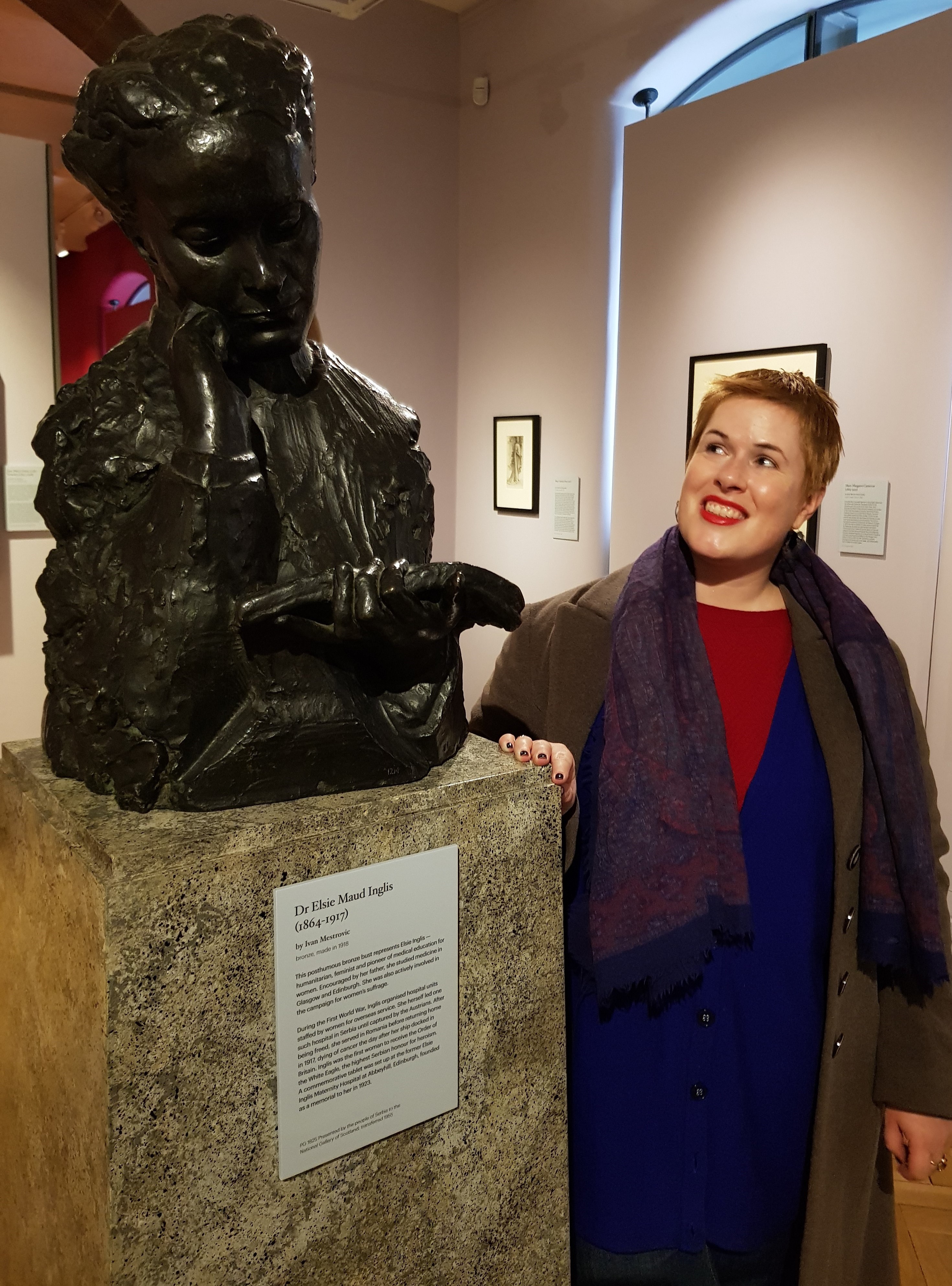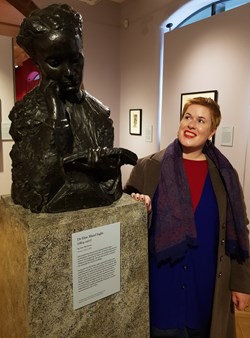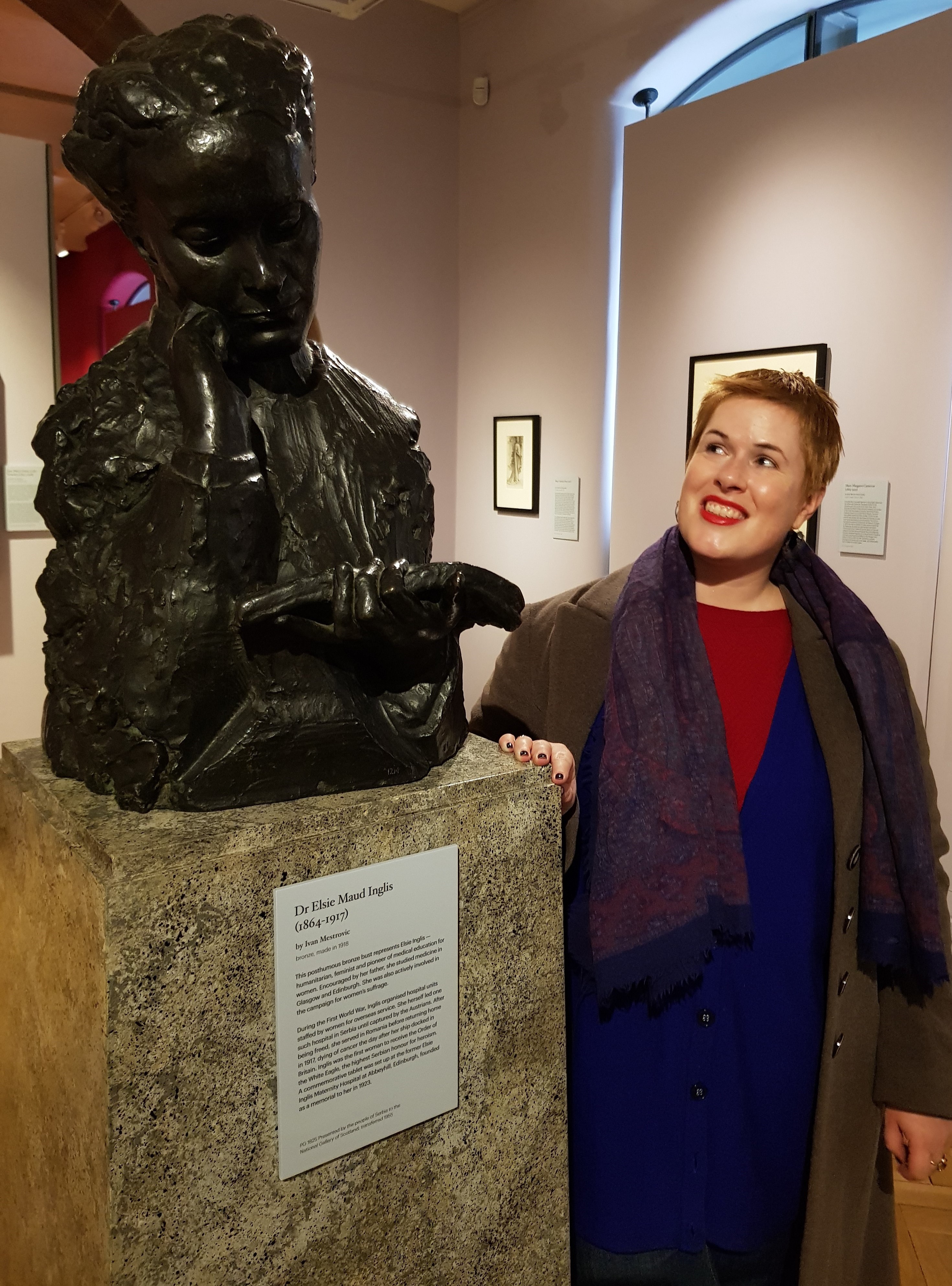 Barbara Vujanović, Meštrović Atelier, Zagreb, Croatia (Glasgow 2018; pictured above)

Rebecca Bell, PhD candidate, Victoria and Albert Museum / Royal College of Art (Budapest and P

é

cs 2018)

Simon Spier, PhD candidate, University of Leeds (Lille 2017)
Elizabeth Bisley, Victoria and Albert Museum (Helsinki 2016)
Helen Ritchie, British Museum (Helsinki 2016) 
Lesley Richardson, Laing Art Gallery, Newcastle (Paris 2014)
Dr Rachel Conroy, National Museum Wales (Czech Republic 2014)
Dr Melanie Vandenbrouck, Royal Museums, Greenwich (New York 2013)
The institutions listed are where the awardees worked when applying for the bursary.
RESEARCH TRAVEL GRANT
2019 Ngozi Ikoku, independent scholar, for research into the history of animal skins and their patterns in textiles and dress, using objects and documentation at Mottisfont Abbey, Hampshire, The Fashion Museum Bath, and the Victoria and Albert Museum, London.
2017 Benjamin Angwin, PhD candidate, Kingston University, London for research into the Omega Workshops at the Harry Ransome Center, University of Texas at Austin.