2019 Collections Access Grant awarded to Haslemere Education Museum.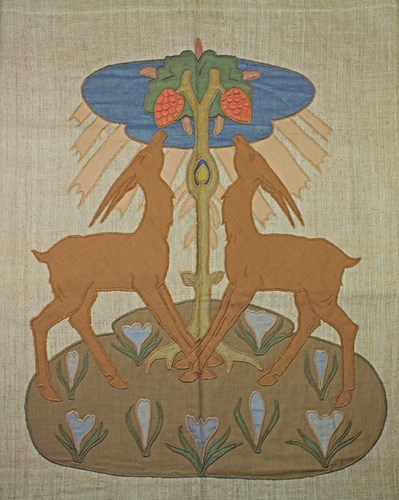 Image: Haslemere Peasant Art textile, designed by Godfrey Blount. ©Haslemere Educational Museum
The Decorative Arts Society March 2019 Collections Access Grant of £5000 has been awarded to Haslemere Educational Museum to publish a book entitled The Rustic Renaissance: The Haslemere Peasant Arts Movement.
At the end of the 19th century, Haslemere was home to a group of influential artists and writers who, inspired by the peasant communities in Europe, wanted to set up craft workshops in the town to emulate their vernacular craft traditions and so Haslemere Peasant Industries was founded. As well as establishing small workshops, particularly related to textiles, to revive craft traditions and create an artistic community, the founders collected European examples of crafts.
Although the European folk art collection has been exhibited and published, the objects produced in Haslemere and the related archive have remained in the shadows. However, recently a lot of research has been done on this aspect of the collection and this book will give a detailed history of the movement, the people involved and its significance in the Arts and Crafts Movement and beyond. The museum hopes this publication will increase awareness of the collection, the importance of Haslemere in the story of the Arts and Crafts, encourage more research, and act as a catalyst to reinstalling and reinterpreting the collection displays in the museum.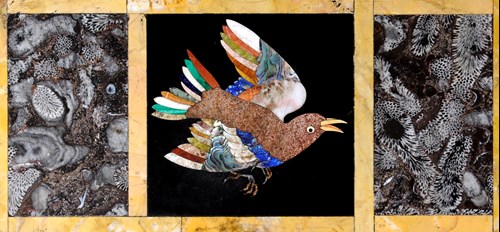 2018 Lotherton Hall, Leeds Museums and Galleries, to conserve the pietra dura top of a table designed by William Burges (£5000)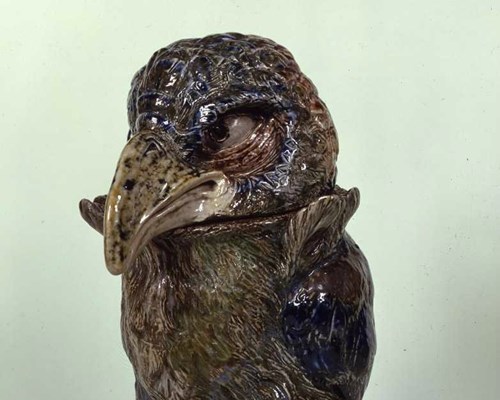 2018 Kingston Museum, Royal Borough of Kingston upon Thames, to redisplay and reinterpret part of its ceramics collections (£5000)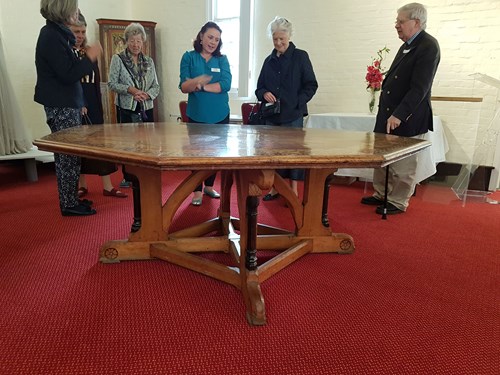 2017 Portsmouth Museum, to photograph its holding of objects originally from the Handley-Read collection (£2,000)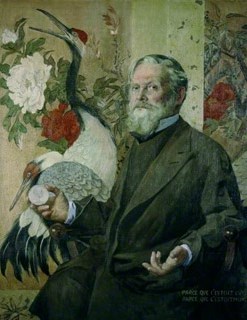 2016 William Morris Gallery, London, for conservation of a Japanese screen donated by Frank Brangwyn RA (£2,000)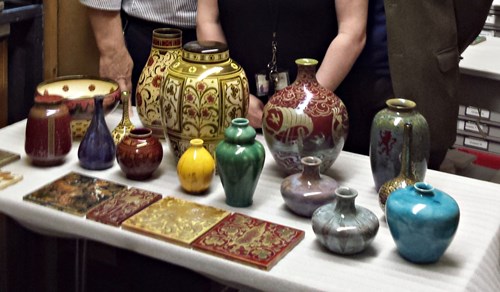 2015 Bury Art Museum, Greater Manchester, to publish a catalogue of its collection of Pilkington's Royal Lancastrian Pottery (£2,000)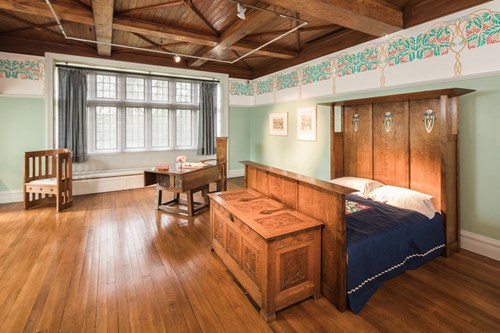 2014 Blackwell, The Arts and Crafts House, Windermere for Lakeland Arts' initial research on a new master bedroom and dressing room (£2,000) 
MUSEUM ACQUISITIONS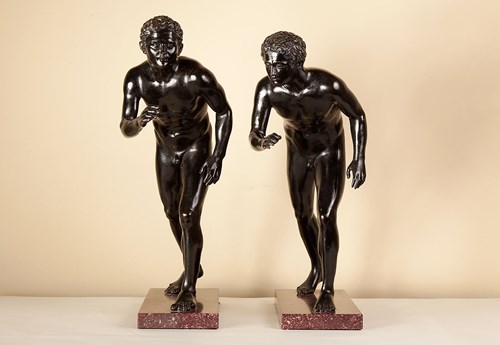 2019 The Milford House Preservation Trust for three sculptures: a marble of Psyche and a pair of bronze runners by Joseph Uphues (£2000)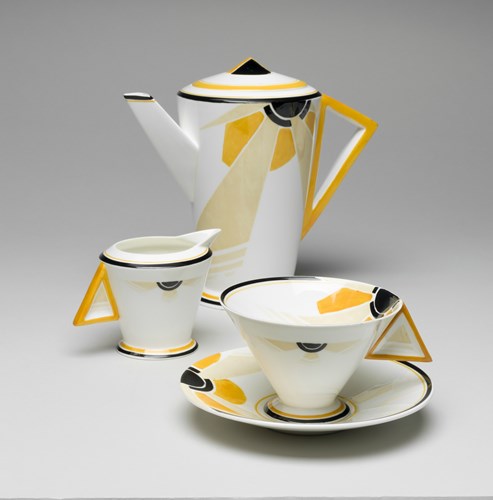 2018 The Fitzwilliam Museum, University of Cambridge, for a partial coffee set, 'Vogue' with 'Sunray' pattern, 1930-33, designed by Eric Slater, made by Shelley Potteries, Staffordshire (£750)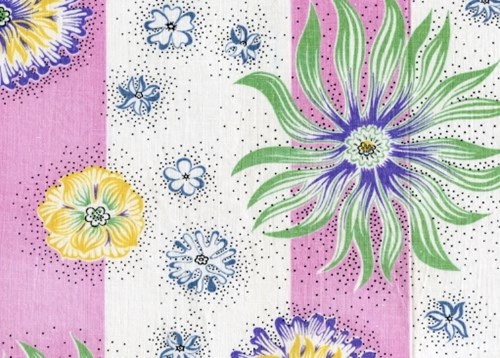 2017 Harris Museum and Art Gallery, Preston for six dresses by Horrockses Fashions made from fabrics designed by Alastair Morton, 1946-50 (£640)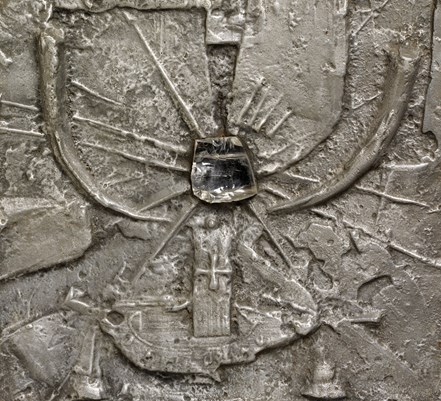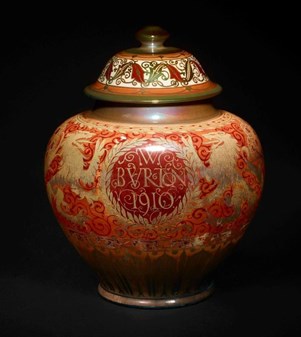 2016 British Museum for a covered, lustre vase by Pilkington, 1910, designed by Gordon Forsyth and given to Charles Hercules Read (£2000)

2014 Victoria and Albert Museum for double-gourd vase designed by Christopher Dresser (£2000 including gifts from individual members)

2014 Stained Glass Museum, Ely for four stained-glass panels by Geoffrey Clarke RA (£500)

2013 V & A Museum of Childhood for Joan's Chair, 1901, designed  by Ambrose Heal (£350)
DAS STUDY TOUR BURSARIES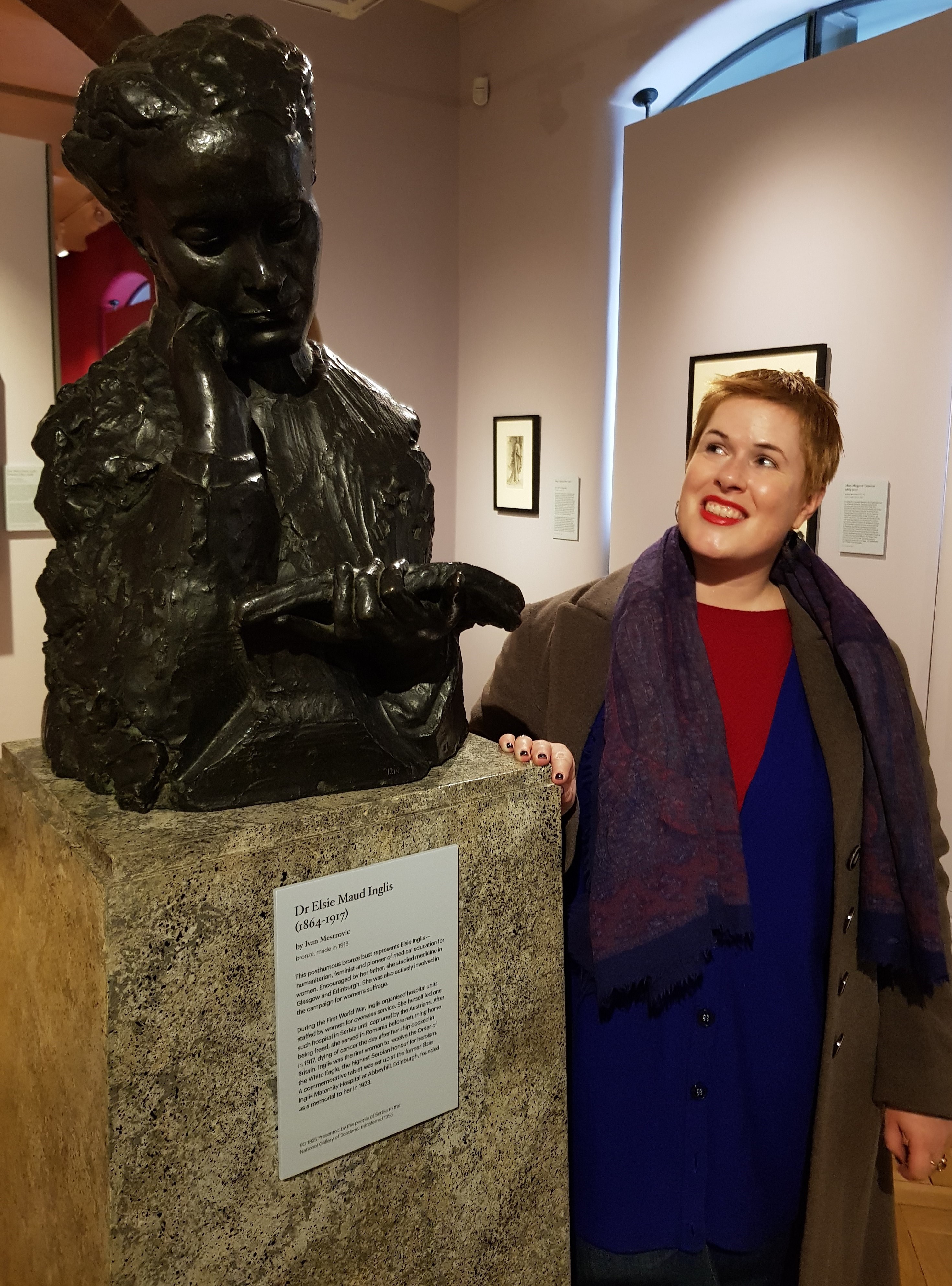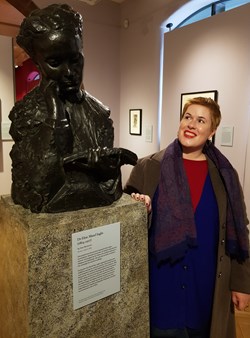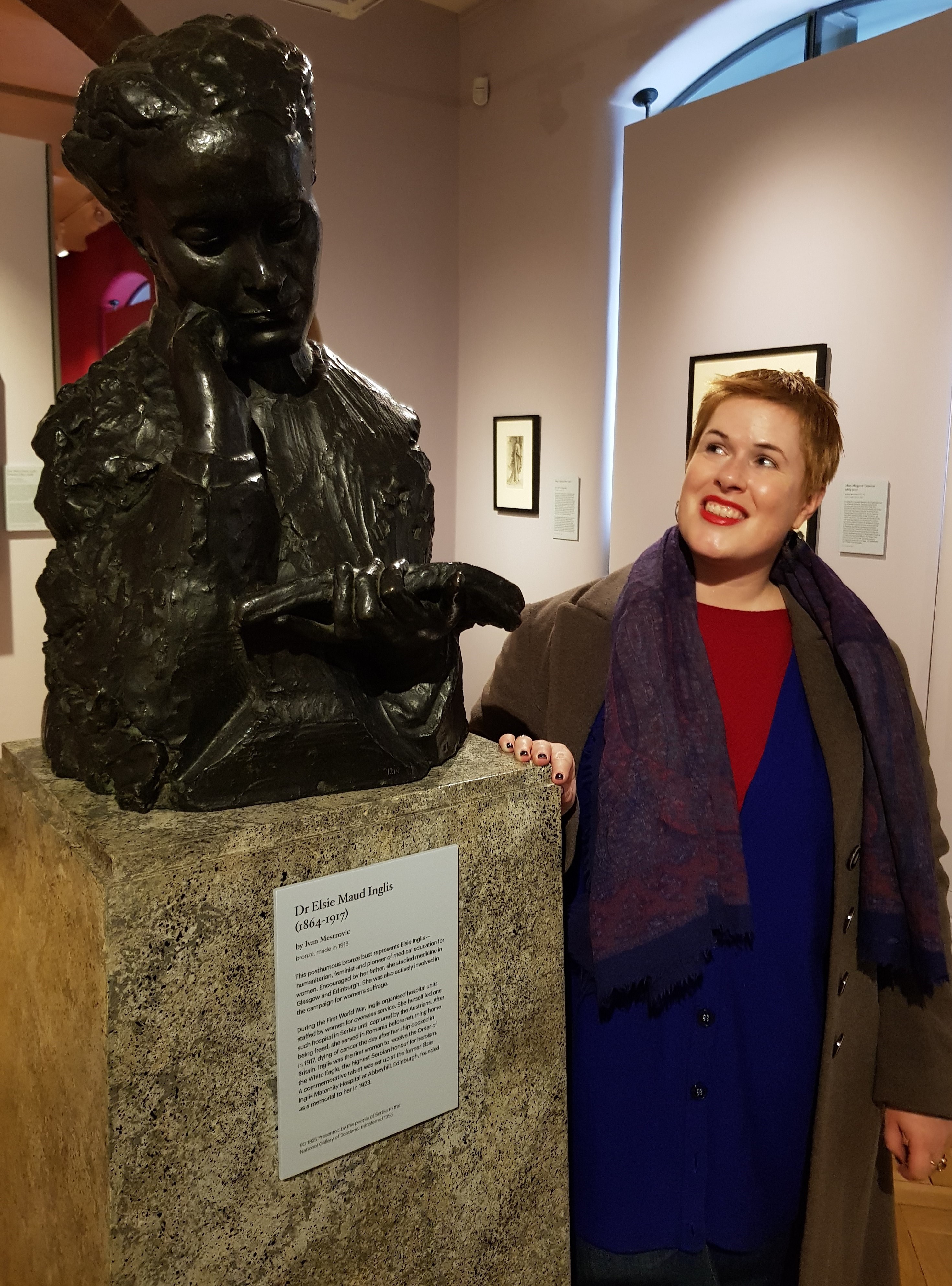 Barbara Vujanović, Meštrović Atelier, Zagreb, Croatia (Glasgow 2018; pictured above)

Rebecca Bell, PhD candidate, Victoria and Albert Museum / Royal College of Art (Budapest and P

é

cs 2018)

Simon Spier, PhD candidate, University of Leeds (Lille 2017)
Elizabeth Bisley, Victoria and Albert Museum (Helsinki 2016)
Helen Ritchie, British Museum (Helsinki 2016) 
Lesley Richardson, Laing Art Gallery, Newcastle (Paris 2014)
Dr Rachel Conroy, National Museum Wales (Czech Republic 2014)
Dr Melanie Vandenbrouck, Royal Museums, Greenwich (New York 2013)
The institutions listed are where the awardees worked when applying for the bursary.
RESEARCH TRAVEL GRANT
2019 Ngozi Ikoku, independent scholar, for research into the history of animal skins and their patterns in textiles and dress, using objects and documentation at Mottisfont Abbey, Hampshire, The Fashion Museum Bath, and the Victoria and Albert Museum, London.
2017 Benjamin Angwin, PhD candidate, Kingston University, London for research into the Omega Workshops at the Harry Ransome Center, University of Texas at Austin.