As a long-time member of the DAS, I have greatly admired our widely respected commitment to pioneering scholarship showcased in the annual Journal. I can also thoroughly recommend participation in the series of tailored trips and visits organised for the membership throughout each year.
More recently, on the occasion of the Society's fortieth anniversary, funds were raised enabling the DAS to support younger scholars with modest bursaries, as well as providing seed money to help UK museums supplement their shrinking acquisition budgets.
If you are not already a member, I hope that scrolling through our website might encourage you to join. We should be delighted to welcome you.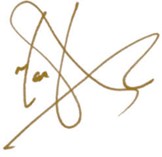 Martin P. Levy, FSA,
November 2017